Vince Vaughn And Owen Wilson Might Reteam For '2 Guns'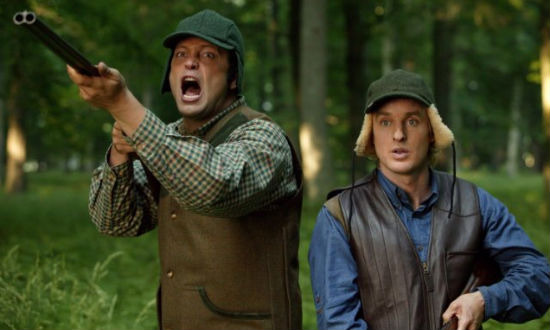 Their chemistry in the 2005 film Wedding Crashers helped make it a smash hit and now, Vince Vaughn and Owen Wilson might reteam for 2 Guns, an action comedy about two lawmen assigned to rob a bank together, neither realizing they're both actually good guys undercover. The script was written by Blake Masters, the man behind the Showtime series Brotherhood which starred Jason Issacs and Jason Clarke. It's being developed by Universal and while Vaughn is attached, Wilson is just circling. Hit the jump for more info.
2 Guns (not to be confused with a 2004 direct to DVD film called Two Guns) actually sounds quite similar to Brotherhood in that both are about a pair of men struggling with being good or evil. That might lead one to believe it's right in Masters' dramatic wheelhouse, which would be a good thing. However, you don't cast Vaughn and Wilson unless you are going for laughs and we haven't really seen what his words are like coming from proven comedic actors. And depending on how comedic the film is, it could come dangerously close to The Good Guys. Let the speculation begin and thanks to Pajiba for the news.