Paramount Trying To Kickstart 'Top Gun 2' With A Small Role For Tom Cruise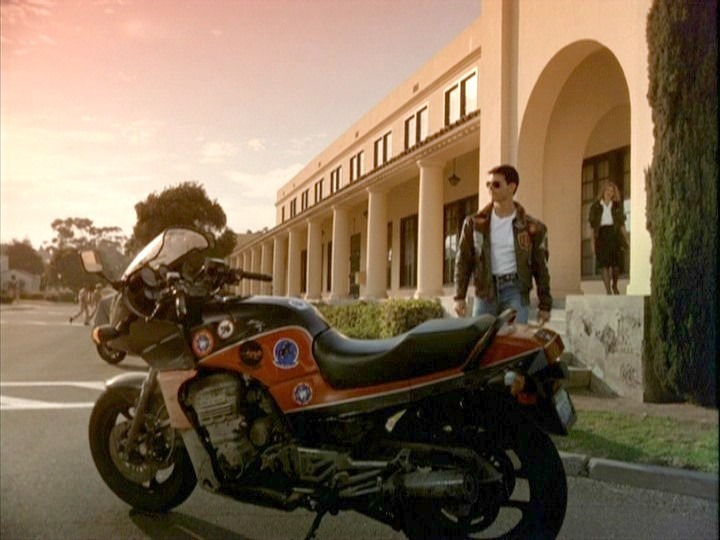 Tony Scott has a mile-high stack of projects on his plate and seems about as interested in talking Top Gun as Fred Phelps is in reasonable discourse, but that might not stop Paramount from trying to light a fire under him to make Top Gun 2. Word now is that, after years of rumors that would (hopefully) put Tom Cruise back in the cockpit, Paramount is pitching Jerry Bruckheimer, Tony Scott and Tom Cruise on the sequel. Quick, before the '80s nostalgia wave becomes a '90s nostalgia wave! Otherwise they'll have to sequelize Days of Thunder instead.Vulture says that the studio hasn't just talked to Tony Scott and Jerry Bruckheimer, but that it wants Christopher McQuarrie to draft a script.
Here's the important bit: Tom Cruise is reportedly good with that hire (the two have a past together with Valkyrie) and has agreed to take a small part in the film, "provided it's not too 'obvious' a part." Which means, basically, that we won't see Maverick training new pilots. Hooray for that, at the very least.
Vulture recaps comments made earlier this year by Jerry Bruckheimer, who said that the role played by military pilots is quite different now than it was twenty-five years ago. That is, there's a lot less potential for dogfighting (not so many Russian MiGs to fight of late) and a lot more bomb-dropping. That means a rather different Top Gun program, and a general scenario in which the gung-ho cold war politics of the first movie aren't quite at home.
Vulture mentions two other reasons this might go forward. One is the light tarnish on Jerry Bruckheimer's star. He's had a string of duds (The Sorcerer's Apprentice, G-Force, Prince of Persia) and might be lured back to Paramount after a long run at Disney. And the other is David Ellison, the 27-year old wunderkind financier who is paying for a big chunk of Tom Cruise and Paramount's new Mission: Impossible movie. He's a flying film fan, having produced and starred in Flyboys (2006). He recently tried to get Northern Lights made with Taylor Lautner, and is said to be a huge Top Gun fan. Since he's paying for a chunk of Paramount's upcoming slate, if he wants a Top Gun sequel, we may just see one. Or ignore one, whichever you prefer.