'Censored Eleven' Looney Tunes To Hit DVD? Possible, But Warner Home Video Says Not Yet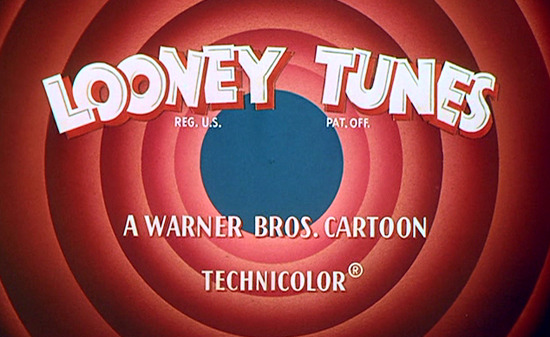 Warner Archive is fast becoming one of the more valuable facets of the DVD landscape. the company is Warner Bros.' method for direct-marketing the DVD and digital release of many films that have artistic and cultural value, but no great commercial prospects.
Is Warner Archive now poised to bring a group of Looney Tunes and Merrie Melodies cartoons packed with racial caricatures, the so-called Censored Eleven, to DVD? One report out of the New York Comic Con says yes, but a more official statement from Warner Home Video says 'not yet.
ToonZone stopped by the Warner Archive booth at NYCC and was told,
...they are coming out with the infamous Censored Eleven, and it will be available though the Archive sometime in 2011. He also mentioned that it is their most requested title. I asked him if I understood correctly, just to double check. He confirmed that yes, they will be available through the Warner Archive online some time in 2011, and they will be completely uncensored.
But Lou Lumenick at the NY Post checked with a spokesperson for Warner Home Video, who says that no firm decision to release the cartoons has been reached, and that if they do see the light of day, it may be via Warner Archive or a regular commercial release.
The eleven short cartoons contain egregious racial caricatures, and have been officially out of circulation since 1968. The stereotypes within were deemed to be so pervasive that editing wouldn't make the 'toons appropriate for broadcast.
This past April, eight of the shorts were shown at the Turner Classic Film Festival, which was seen as the first step towards a DVD release for the full package of eleven. All of the cartoons can easily be seen in uncensored form on YouTube.
There's no question that the caricatures of African American characters in these eleven shorts are thoroughly offensive, but pretending they never existed is impossible and foolish. A reasonable release could preserve the films as artifacts of an ugly part of our history, and allow them to be studied as such. In this case, Warner Archive seems like an ideal venue.
The Censored Eleven are:
Hittin' the Trail for Hallelujah Land, Sunday Go to Meetin' Time, Clean Pastures, Uncle Tom's Bungalow, Jungle Jitters, The Isle of Pingo Pongo, All This and Rabbit Stew, Coal Black and de Sebben Dwarfs, Tin Pan Alley Cats, Angel Puss and Goldilocks and the Jivin' Bears.
Sunday Go to Meetin' Time is embedded below.