Gareth Edwards Offers A Brief Update On Project With Timur Bekmambetov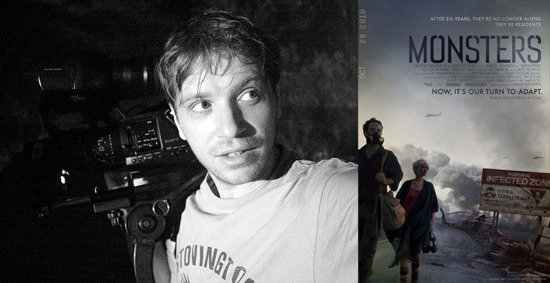 Monsters turned into a serious career move for director Gareth Edwards. It led to him having a deal to write and direct a film that Timur Bekmambetov will produce. We don't know much about the picture, other than it will be an ""epic human story, set in a futuristic world without humanity."
Mr. Edwards has now talked a bit more about the film, and while he doesn't reveal any more of the plot, he makes it sound like a serious expansion of the scope of his current film.
The Playlist talked to Gareth Edwards at the New York Comic Con this past weekend, and he had this to say about the film he is working on with the director of Wanted:
It's a science fiction film, it's way more ambitious than Monsters. It will require all my resources. The trick is to take the positive elements of having more money and the positive elements of having no money, and try to combine the two. The tagline is very vague, it's an epic human story set in a futuristic world without humanity. So, go figure. If you figure it out, tell me, because I'm not sure yet ...I'm gonna write it and direct it and it's an idea I've wanted to do for a long time, before Monsters. We need more money to do it. I'm hoping now we can get it off the ground, and we'll see what happens.
Like I said: now much new info. The director also talked a bit about the making of Monsters, but I won't appropriate the entire Playlist interview. There's one good detail that will lead to sequel talk: evidently the original idea for Monsters was way too big for the production's scale.
The very first idea for the film was to have three different stories, and one would be a soldier, another was a family member in Mexico, and the couple, and it got too complicated and too ambitious. For a first film, it would have made the film ten times harder, so the producers steered me away from that. I think there are many more stories to tell in that world, I really enjoyed being in that world. I'd like to go back one day.