'The Flash' Script Due Before End Of 2010; Greg Berlanti Unlikely To Direct; Bradley Cooper Rumored To Star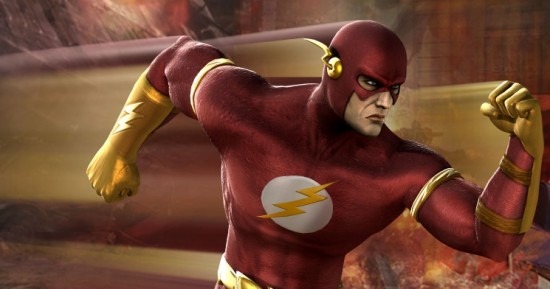 The Flash has looked like the most likely candidate as the next DC superhero film to come out of Warner Bros., but we haven't heard much concrete news about the project in a few months. The Flash has been in the script stage, and until something is delivered that Warner Bros. likes, the character won't be running anywhere.
But now there's word that the script is due by the end of the year, which is leading to early speculation about who might direct and star.
To recap happenings on The Flash over the last few months: this past summer, the Green Lantern writing team of Greg Berlanti, Michael Green, and Marc Guggenheim was hired to write the script, and they delivered a treatment last month. The story is by the trio, with Michael Green and Marc Guggenheim setting out to pen the actual draft.
Now Deadline says that the script will be turned in between Thanksgiving and Christmas, and that the team will also be delivering a treatment for Green Lantern 2 in the same time frame. (That confirms plans we've already known, as well.)
That leads to obvious questions, such as 'who might direct The Flash,' and 'who will star in the film?' Deadline says that despite some early rumors, Greg Berlanti is unlikely to direct, because he wants to do a medium-sized film as a stepping stone to a project as big as The Flash. (Mr. Berlanti directed Life as We Know It, which released this weekend to scathing reviews but a #2 box-office spot.)
Meanwhile, there's a very early from Moviehole that Bradley Cooper is a favorite for The Flash. He's already been in the rumor mill for Green Lantern, and eventually we know he'll end up in spandex. Talks amongst yourselves about the idea of the actor as DC's speediest hero. But until we know that (a) Warner Bros. has the script in hand and (b) the studio likes it and decides to greenlight the picture I won't put too much stock in casting rumors.