Casting Notes: Brandon Routh In 'Missing William'; Ray Liotta In 'The River Sorrow'; Liev Schreiber In 'Goon'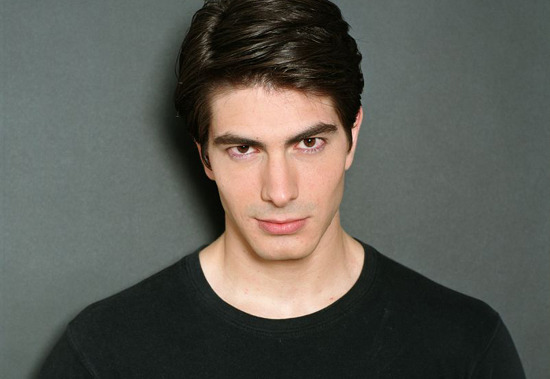 Brandon Routh won't be in the new Zack Snyder-directed Superman, or so we're told. Which is too bad; after meeting resistance when he first got the role, I think a lot of people have grown used to the idea of Mr. Routh as Superman. Earning good will in Scott Pilgrim didn't hurt, through the rather dire-looking Dylan Dog might. Regardless, now he's booked a role in the indie Missing William. He may play opposite real-life wife Courtney Ford, who is in talks for the lead female role.
Mr. Routh will be the childhood sweetheart of a woman who is trying to nurse her husband to health after he's injured in a fight. A love triangle naturally develops, "with the woman torn between the brain-damaged husband she loves and the hunky former flame who got away." Kenn Macrae will direct from a script by Daniel McKinnon. [TheWrap]
After the break, Ray Liotta works with Christian Slater, and Jay Baruchel's hockey comedy Goon gets Liev Schreiber.
Hard to tell if The River Sorrow will be anything worth watching, but the cast is tempting: Ray Liotta, Christian Slater and Ving Rhames have signed to work with director Rich Cowan in the cop thriller about a detective (Liotta) following a serial killer, with an FBI agent (Slater) and the detective's captain (Rhames) involved somehow. Steve Anderson wrote the script. Sure, this acting trio would have been a lot more tempting ten years ago, but each one can still do good work. The film shoots soon in Washington; we'll keep an eye out for some footage. [Variety]
Goon is the Canadian hockey comedy that Jay Baruchel has been talking up for a while. (Not to be confused with the comic book adaptation The Goon that David Fincher is producing.) Now the film has Liev Schreiber and Alison Pill confirmed for the cast.
Earlier this year Seann William Scott signed on; he'll be "a bouncer who joins a rag-tag hockey team and inspires them to greatness." Mr. Baruchel is his best friend, and Alison Pill will be the female lead. Reporting on the casting, The Wrap says Liev Schreiber's role is unknown at the moment.
(That's more than we've known about the story in the past. Previously we've just had Jay Baruchel's quote that the film would be "real mean, and it's truthful, and it's everything hockey is without any of the bullshit sports movie cliches. It's the badass movie that hockey fans have been waiting to see their whole lives. It will be by far the best hockey movie since Slapshot.")
Michael Dowse directs; Jay Baruchel and Evan Goldberg wrote the script, which is based on Doug Smith and Adam Frattasio's book Goon: The True Story of an Unlikely Journey into Minor League Hockey.