Pixar Premieres A New Cars-Toon, Directed By John Lasseter, This Friday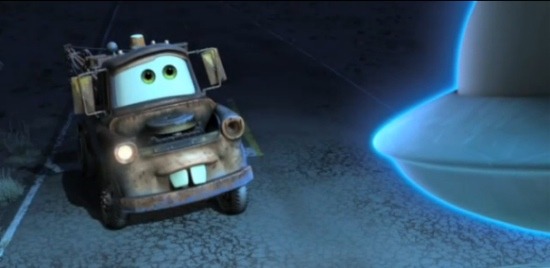 Pixar and Disney commander John Lasseter has already directed a few shorts based in his Cars universe, and now he's got a new one about to debut. Heavy Metal Mater is directed by Lasseter and Rob Gibbs, and will premiere on Friday on the Disney Channel. More details after the break.
Not being too interested in the offshoots of Cars, the detail here that catches my eye is that the music for this short is by Mark Mothersbaugh. That's a good call for the film which, true to the title, casts Mater as a member of a metal band. (Um...) Here are all the details:
Disney•Pixar will premiere its latest Cars Toons short this Friday at 9:30pm ET/PT on the Disney Channel.
Directed by the original Cars director (and head of Pixar) John Lasseter and co-directed by Rob Gibbs, the short is entitled Heavy Metal Mater and will feature a score by Mark Mothersbaugh. The synopsis for the short is as follows:Mater is a rock star in a heavy metal band. He starts out in a garage band and rises to the top with his hit song, "Dad Gum." Lightning McQueen joins him on stage in the middle of a huge concert and they rock into history.Heavy Metal Mater is the seventh of nine Cars Toons, all of which are slated for release on DVD and Blu-ray on November 2nd.