Johnny Depp In Talks For Kathryn Bigelow's 'Sleeping Dogs'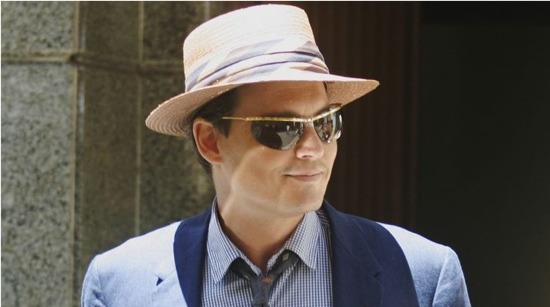 Johnny Depp's schedule is packed, but when the chance comes up to work on a reality-based dramatic action thriller with the team that won last year's Best Director, Best Original Screenplay and Best Picture Oscars, you bet he's going to try and make time.
So Mr. Depp is now in talks to join Sleeping Dogs (or Triple Frontier, depending upon whom you believe) from director Kathryn Bigelow and co-writer Mark Boal.
Last night we heard that Tom Hanks is interested in one of the film's five key male roles, and now Deadline says that Johnny Depp is in talks to co-star with Mr. Hanks in the picture. (Strongly implying the latter's commitment , as well.)
While there are five big roles in the film, Deadline says there are two real leads — if this casting happens, we'd have the very interesting prospect of a Hanks/Depp pairing surrounded by a strong ensemble.
But there are possible scheduling roadblocks, because Bigelow's film is now looking at a February shoot date, and that's the same time period in which Depp is meant to be shooting Dark Shadows with Tim Burton.
So, a plea to Johnny Depp: please drop the Burton picture and do this one. That's never going to happen, given that Dark Shadows is being produced by Depp's company and has long been held as a dream project for the actor. And, frankly, he seems to love doing those wacky Burton movies. (Sure, they've got to be fun to make.)
But when Public Enemies is the only thing even vaguely like this picture that Depp has made in years, I'm eager to see him work with Bigelow. And all those Hurt Locker Oscars (six of 'em) mean this is automatically a prestige picture. So perhaps a schedule will be hammered out that can accommodate both.
Sleeping Dogs revolves around five "men of various ages working in the zone," with 'the zone' referring to the 'triple frontier' border zone between Paraguay, Argentina and Brazil. The area is reportedly a haven for organized crime, with one outlet for the money produced in the area being a source of funding for terrorist groups.