First Look: Kevin Smith's 'Red State'
Kevin Smith tweeted the first photo from his new film Red State late Tuesday night. It's a shot from behind the head of lead character Abin Cooper, played by Michael Parks (Kill Bill Volume 2), who is a preacher loosely based on Fred Phelps of the Westboro Baptist Church. Hit the jump to see the photo and read more about the film, which is currently in production.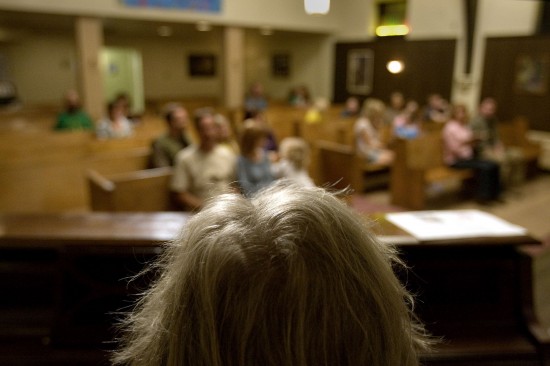 In addition to Parks, the film also stars Kyle Gallner, Melissa Leo, Michael Angarano, Stephen Root, John Goodman and Kevin Pollak. We don't know a lot about the film outside of the cast, the logline and now this photo, but its blend of innocent kids finding horror from a group of fundamentalists sounds very similar in theme to a film that played at Fantastic Fest last month called Undocumented. Just a thought.
thanks to VeryAware for the heads up.