'Green Lantern' Website Is Now Live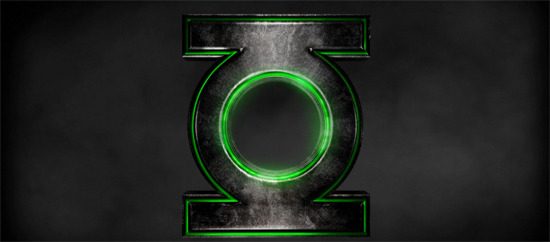 Briefly: It's not much, and this is basically just us helping out the publicity department at Warner Bros., but the website for Green Lantern is now live. All you'll find at the moment is a swirling ball of green light that resolves into the film's lantern logo. There's not even much in the source code for the site — nothing like the ASCII image of Jeff Bridges found in the Tron Legacy soundtrack site, for example. Just buried metatags proclaiming the film's synopsis and cast, all of which you can read (again) below.
In a universe as vast as it is mysterious, a small but powerful force has existed for centuries. Protectors of peace and justice, they are called the Green Lantern Corps. A brotherhood of warriors sworn to keep intergalactic order, each Green Lantern wears a ring that grants him superpowers. But when a new enemy called Parallax threatens to destroy the balance of power in the Universe, their fate and the fate of Earth lie in the hands of their newest recruit, the first human ever selected: Hal Jordan.
Green Lantern stars Ryan Reynolds, Blake Lively, Peter Sarsgaard and Mark Strong, and is directed by Martin Campbell. It hits theaters on June 17, 2011.
Visit the official site.