David E. Kelley Bringing 'Wonder Woman' Back To Television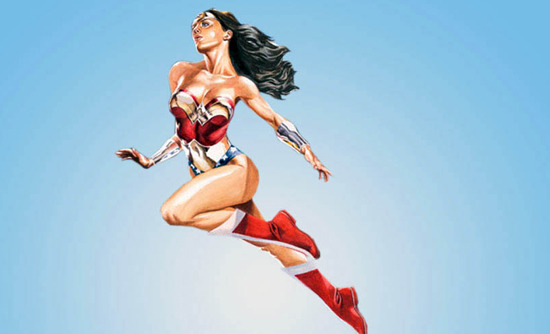 Once upon a time, before superhero films became big business, television was the primary means by which comic book superheros reached the masses. Batman and The Incredible Hulk became pop-culture icons thanks largely to television. As did Wonder Woman, thanks to a television movie that spawned one short 1940s-set season on ABC and two 1970s-set seasons on CBS.
Now, after years of development have failed to bring the character to movie screens, producer David E. Kelley is close to signing a deal to create a new Wonder Woman TV series.
Deadline says that David E. Kelley (Ally McBeal, The Practice) will write and produce a new series for Warner Bros. television featuring Wonder Woman. We don't know which version of the character might be at the center of Kelley's series — the early WWII version, the classic incarnation represented by the latter two years of Lynda Carter's TV series as well as countless comic book appearances, or the most recent revamp of the character as published by DC.
Don't think this means that a feature film featuring Wonder Woman isn't in the offing. While the Joel Silver / Joss Whedon version never got off the ground, and the character failed to fly with the aborted Justice League film, Warner Bros. has confirmed multiple times this year that a feature is still in development. Given that the character is the key female hero in DC's lineup, there is still a great deal of interest in a film version. WB and DC are expected to announce more big-screen superheroes by the end of the year, with Wonder Woman likely in the lineup.
So, just as there was a new Superman film while Smallville was still on the air, this Kelley-produced show could easily exist alongside a film starring a different actress as Wonder Woman. (That assumes this series will even get past the pilot stage; in the late '90s another show was developed, but never got past the casting stage. The legacy of Lynda Carter, possibly the most universally recognizable actress tied to a female superhero, still loomed large.)