The Social Network - What Did You Think?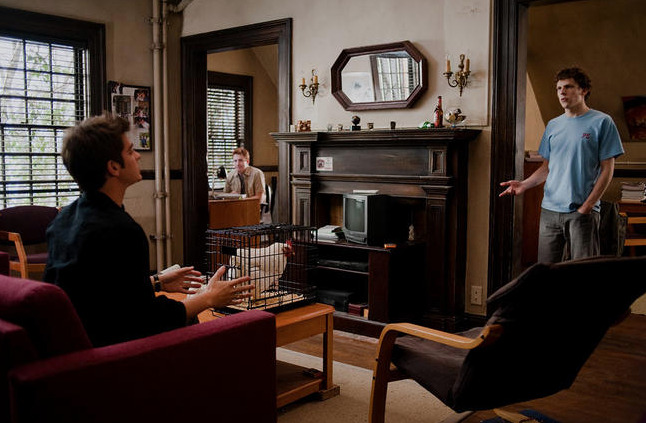 By now you may have already had the chance to read some of the mounds and mounds of /Film coverage of David Fincher's The Social Network, which is out in theaters today. You may have seen our reviews for the film (Peter's review, Adam's review, my review), our interviews with director David Fincher, composer Trent Reznor, and actor Armie Hammer, and you might have also read the press junket coverage from this morning. We've devoted so much time to this film because despite our earlier doubts, Sorkin and Fincher really have created a compelling film with timeless themes that still manages to be relevant to our generation. A film like this only comes around once in awhile, so I'd urge you all to check it out in theaters this weekend.
It's now your turn to let us know what you thought of the film. What did you think of The Social Network? Did it live up to the hype? Is it worthy of the filmographies of Aaron Sorkin and David Fincher? Feel free to leave your thoughts in the comments section and as always, SPOILERS are allowed.