Josh Holloway Joins Fourth 'Mission: Impossible'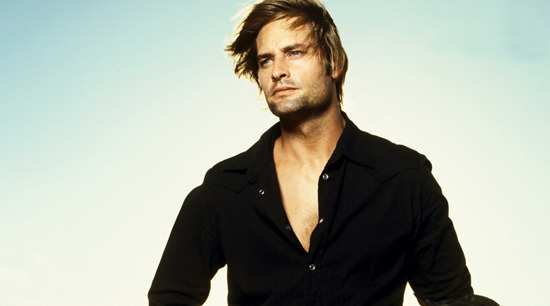 We're not trying to overwhelm you with bits and bites about the production of the fourth Mission: Impossible film; it just happens today that there have been a couple new pieces of info that were spaced just far enough apart.
In addition to the report of the film shooting soon in Dubai, we know now that Josh Holloway will be part of the cast, as a member of the Impossible Mission Force, which also counts Tom Cruise and Jeremy Renner as members.
No other details on Holloway's role are available; the script is being kept quite well wrapped up so far. Details on the rest of the film are thin, too. Brad Bird is directing from a script by Andre Nemec and Josh Appelbaum, who concocted the story with J.J. Abrams, who is also producing. In addition to locations in Dubai, the film will shoot in Prague and Vancouver.
Tom Cruise returns as Ethan Hunt, a key member of the Impossible Mission Force. Jeremy Renner is on board as another IMF agent, and a possible character to carry the series forward. Paula Patton is another agent, and Ving Rhames and Simon Pegg return in supporting roles as IMF team members. Vladimir Mashkov is a Russian agent, and Michael Nyqvist (The Girl With the Dragon Tattoo) is the chief villain.
This will be Holloway's first major feature film role, and his first project booked since the conclusion of Lost earlier this year. The actor has made small appearances in a few minor features, but thanks to Lost's shooting schedule in Hawaii, he was seen almost exclusively on Lost since the show debuted in 2004. We knew he'd show up in a big studio picture sooner or later, and this casting news comes as no surprise. (The J.J. Abrams connection is at work, once again.)
[THR]