Darren Aronofsky's Name Reportedly Added To 'Superman' Director Shortlist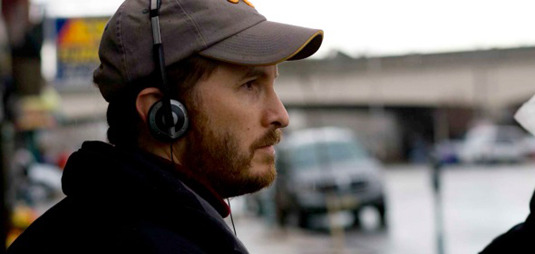 Who will direct Superman? That's one of the big, burning questions at Warner Bros. right now as Christopher Nolan works to oversee the development of a new film. There's a shortlist of sorts floating around that includes names such as Tony Scott, Matt Reeves, Duncan Jones, Zack Snyder and Jonathan Liebesman. Some of those directors have already said that the list was news to them, so don't take any of it as gospel.
Still, add Darren Aronofsky to the rumor list, as he's reportedly been talking to Mr. Nolan about the film.
The LA Times has sources that say Nolan and Aronofsky have been in discussions about the film. That's all the info there is. But with Black Swan close to opening in the US and riding a wave of critical adoration after a couple of film fest appearances, this is a good time for Darren Aronofsky to book a big-ticket film if he wants one.
I'm not sure I want to see him do one, and this in particular seems like an unusual fit. Yes, the idea of him directing a Batman film was wildly intriguing. Superman is a totally different thing, however. Batman, OK. The Robocop remake, OK. (That one remains stalled because of MGM's troubles.) Those are both projects for which Aronofsky's sensibilities seem well-suited.
Superman has to be a brighter, more optimistic film, especially in the wake of Bryan Singer's version. If Darren Aronofsky is looking to change gears and work well outside of his usual mode, I have no doubt that he has the skill to pull it off. The idea of him directing Wolverine seemed odd; this is even more out of left field.