Guillermo Del Toro To Produce 'Midnight Delivery'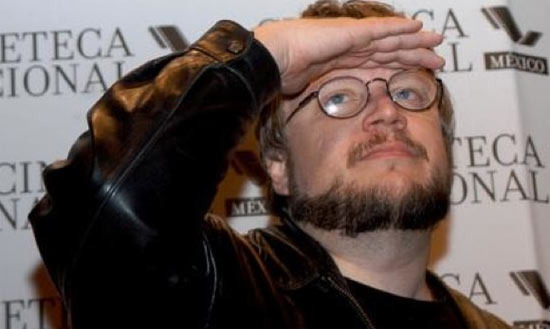 Like J.J. Abrams, Guillermo del Toro is all about creative fertilization. He's quite selective about the films he plans to direct, but if he sees potential in a project that a budding filmmaker is trying to get off the ground, he will do all he can to make that project a reality. This was true of The Orphanage, it was true of Splice, and odds are, it's true of Midnight Delivery as well.
Del Toro will be teaming up with Universal Pictures to develop the film, which is about a man who becomes a drug mule to save his son's life. Learn more after the break.
Pajiba says del Toro and Gary Ungar (Gothika) will be producing the film, from a script by Neil Cross (of the British series Luther, starring Idris Elba). Cross was also a writer on MI-5, another British show.
That brief plot outline doesn't tell us much about the film, but it's enough to suggest that the picture will be more in line with Rudo y Cursi (which del Toro produced alongside Alfonso Cuarón and Alejandro González Iñárritu) than any of the usual gothic/fantasy/horror genre fare one would expect from him.
As for other del Toro projects currently in the works, there are way too many to name. Now that he's off The Hobbit, his next directorial effort will (hopefully) be an adaptation of H.P. Lovecraft's At the Mountains of Madness (produced by James Cameron). Meanwhile, he's producing a new version of The Haunted Mansion, as well as upcoming films Julia's Eyes and Don't Be Afraid of the Dark, the latter of which he also co-wrote.