Angelina Jolie Casts Largely Unknown Zana Marjanovic In Her Bosnian War Romance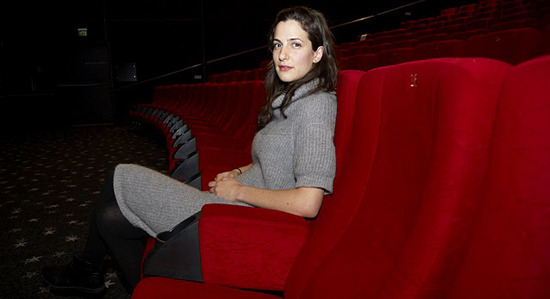 Angelina Jolie is prepping her directorial debut, a romance set during the early '90s Bosnian War. Jolie also wrote the script, and is now finalizing the cast for the picture, which begins shooting shortly. In the female lead, as a Bosnian woman who falls for a Serbian man on the eve of the war, Jolie has cast the largely unknown Zana Marjanovic.
"I can confirm my new exciting engagement in the first film directed by Angelina Jolie in which I will have the lead role,"  Marjanovic is quoted by Reuters. She explained that, while the war is the film's backdrop, "the story is very complex but is primarily a love story."
The only other casting we know for the film is Rade Šerbedžija, who will play the father of the male lead. Jolie courted him for a couple months, and finally dispelled his reluctance to take part in a film about the war by sending him the script.
For almost two months already I have been in contact with Angelina Jolie. She tried to contact me via my agents and they told her that I am not acting in movies on war in former Yugoslavia. I rejected all offers because scenarios were mainly poor and onesided. When she was told why I had rejected her offer, Angelina contacted me by phone and asked me to read the scenario. The text is fantastic.
I've seen a lot of scoffing about the idea of Jolie directing, but I'm pleased to see that she's starting with something that isn't a big studio picture, and a film that I expect is meaningful to her. She's using her clout to cast local actors and make the film in a way that evidently prizes authenticity, and that's to be applauded.
But as an aside, can someone take the Wachowskis' 'Gay Iraq War Romance' and Angelina Jolie's 'Untitled Bosnian War Romance' films and lock them in a closet for seven minutes of heaven? Love to see what would happen.