Clint Mansell Will Score Duncan Jones' Upcoming Film 'Source Code'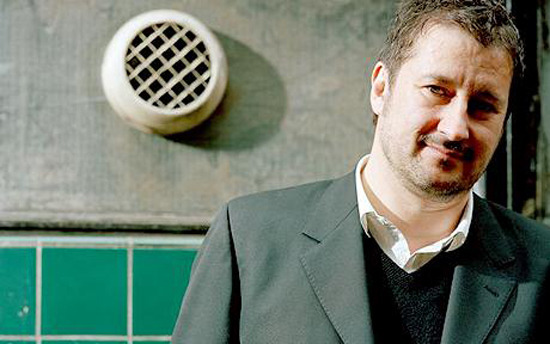 This is my favorite news so far today: Clint Mansell will provide the score for Source Code, the second film from director Duncan Jones. Mansell is the composer who has worked on all of Darren Aronofksy's films, and whose score for Jones' debut feature Moon was a tremendous contribution to that film's atmosphere.
The news comes by way of a tweet from Jones, who said, "Have a bloody fantastic bit of Source Code news. Super star Clint Mansell WILL be scoring the film. You have no idea how relieved I am."
While I'm perhaps not relieved in the same way Jones is, this is definitely great news. Mansell's Moon score was among my favorite discs of last year, and remains in steady rotation.
Source Code will be released by Summit on April 15, 2011. It stars Jake Gyllenhaal, Vera Farmiga, Michelle Monaghan and Jeffrey Wright in a story about a soldier (Gyllenhaal) who is brought into a government program designed to investigate terrorism; Gyllenhaal's consciousness is placed into the body of a civilian who experienced a terrorist bombing, and he must live through repetitions of the event to find out who was responsible.
We've only seen one photo from the film so far, and are certainly anticipating the first footage, especially now that it might come complete with new music from Mansell.