Two Posters For 'Extraterrestrial,' By 'Timecrimes' Director Nacho Vigalondo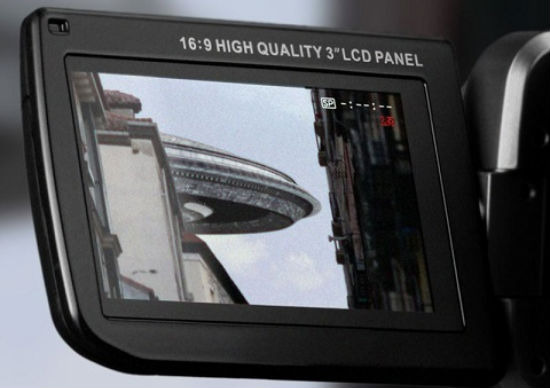 Two posters for Extraterrestrial, writer/director Nacho Vigalondo's follow up to the awesome 2007 film Timecrimes, are now online. The director announced that he would be making the film this summer and while very little is known about the Spanish language alien invasion flick, the posters do give us a little bit more information.
Hit the jump to check them out and read what we do know about the film, scheduled for release in 2011.
The posters appeared on Vigalondo's blog (with a heads up from Cineblog) and it seems they were created as a tease to be released at Fantastic Fest in Austin, Texas, which begins later this week.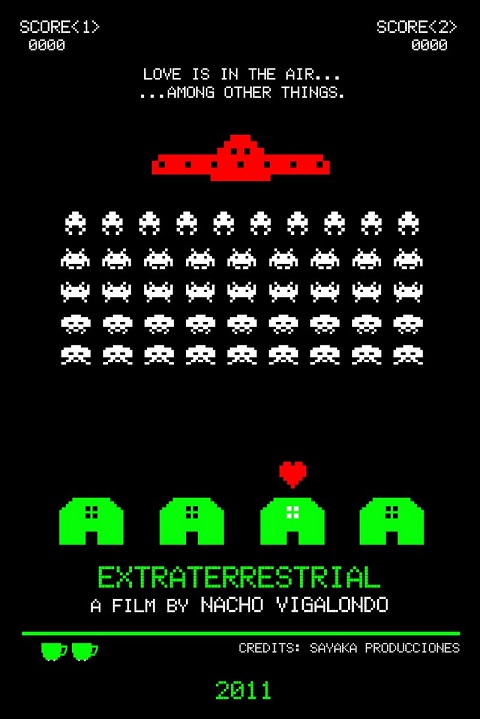 I love the Space Invaders poster, and doesn't the first one just evoke Independence Day? So, from the two posters we can discern that someone is in love and that they become aware of an alien invasion, possibly by videotaping it.
This is in line with he IMDB synopsis of the film, which itself adds a bit more to what sites like Bloody Disgusting and The Playlist were reporting earlier this summer.
Everyone knows what to do if one morning the sky would be absolutely full of UFOs: run as fast as you can. However, what would happen if the invasion started while you are in the flat of the girl of your dreams, the one you have just met?
That's quite different from the logline that was being reported a few months ago that stated the film would be about people "who experience a global alien invasion without even knowing it has happened, by listening to rumors, or engaging in pointless activities." Meeting the girl of your dreams doesn't sound pointless. So, the plot thickens.
Either way, as a total sucker for both alien invasion movies and Timecrimes, Extraterrestrial is now officially on my radar. What do you guys think?