Mark Millar Says His Directorial Debut 'Miracle Park' Is "Trainspotting Meets X-Men"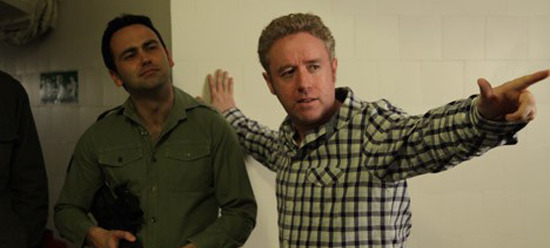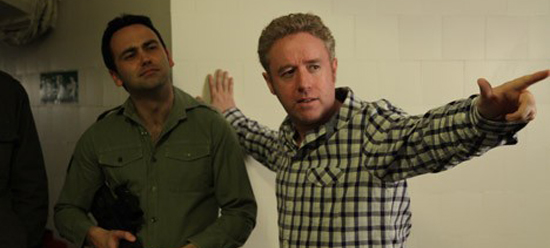 Here's something refreshing from Mark Millar: he's talking about a movie that he's actually making, rather than one that might get made. In this case, he's talking up Miracle Park, the low-budget film that Millar is actually directing right this very minute. It's a superhero thriller that he calls "Trainspotting meets X-Men."
Millar told Empire not long ago that
...we're trying to do a superhero movie with the sensibilities of Paranormal Activities and Cloverfield. It's low budget mostly shot on a handheld camera dealing with superpowers...it is set in the suburbs of Scotland so it feels like Trainspotting meets X-Men.
Today, IGN got info from Millar, including a recap of the film's plot.
Set in contemporary Scotland, this dark, unique superhero story focuses on a group of animal rights activists who break into a low-level research laboratory to find a mile-long underground base owned and facilitated by the US government...Miracle Park breaks all the taboos of superhero cinema and offers a completely new take on the genre...The movie is shot entirely on a hand-held camera, establishing a tone more consistent with Paranormal Activity or The Last Exorcism than a traditional superhero release.
Miracle Park is chilling, violent and a totally new experience in cinema. Miracle Park starts where other superhero movies draw the line.
The film will shoot though the end of October, and Millar expects to release a teaser in January. There are a couple of behind the scenes snapshots at that IGN link, but they don't actually show much. Certainly there's no real idea of how the superhero angle works into the film.
So far, my interest isn't really piqued here, but as I said at the opening, it's refreshing that Millar is getting this one made. Cheers to that, and I'll hope the final product is worthy of the Trainspotting / X-Men reference.