Alex Proyas Signs To Direct 3D Action Film 'Paradise Lost'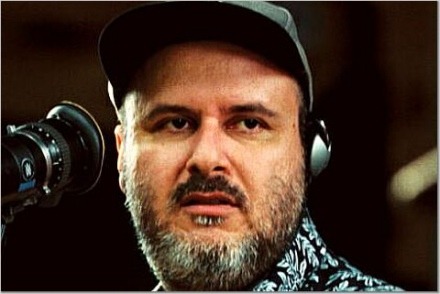 The director of Dark City is ready to take a trip to the darkest city: Hell. Alex Proyas, who also directed I, Robot and Knowing, has signed on to direct Paradise Lost, a film based on the epic 17th century poem by John Milton. It'll be produced by Legendary Pictures who has a production and financing deal with Warner Brothers. The screenplay was written by Stuart Hazeldine based on an original draft by Byron Willinger and Philip de Blasi. Polishes were also provided by Lawrence Kasdan and Ryan Condal.
The actual poem Paradise Lost tells several different stories dealing with God's relationship to men, most famously Satan's temptation of Adam and Eve and their expulsion from the Garden of Eden. Reportedly, though, this version of the film will focus on "the story of the epic war in heaven between archangels Michael and Lucifer, and will be crafted as an action vehicle that will include aerial warfare, possibly shot in 3D." Can religion and 3D action mix? Hit the jump to read more about it.
Variety, who broke the news of this deal, also reported that the film will be produced by Thomas Tull, Jon Jashni and Vincent Newman.
Paradise Lost is one of the most important pieces of literature out there and the story it tells is certainly one I would love to see on screen. However, it just always felt like one of those things that would never get made. Then again, who ever thought we'd see a big budget version of The Iliad?
So can it be successful? Religious action movies don't have the most stellar track record. In the recent past, films like Legion, End of Days, The Prophecy and Constantine all shared varying degrees of theatrical failure. The bar is raised a bit when religion is dealt with more humorously in films like Dogma or Bruce Almighty, and when religion is just one ingredient in a much larger mixture, the sky is the limit with films such as The Matrix, Raiders of the Lost Ark, or The Da Vinci Code. And those are all just from the past few decades. Films like The Ten Commandments, Rosemary's Baby, The Exorcist and Life of Brian are based heavily on religion, feature different types of action, and are some of the best films ever made.
So where will Paradise Lost fit in? Well, the story definitely has the feel of a Cecil B. DeMille or David Lean epic, but those guys didn't have much "aerial warfare" shot in 3D. I feel like Proyas, whether you like his films or not, has tackled some heavy subjects and is a good fit for a movie like this. I'm excited for the possibility. Do you agree?