Movie Trailer: David O Russell's The Fighter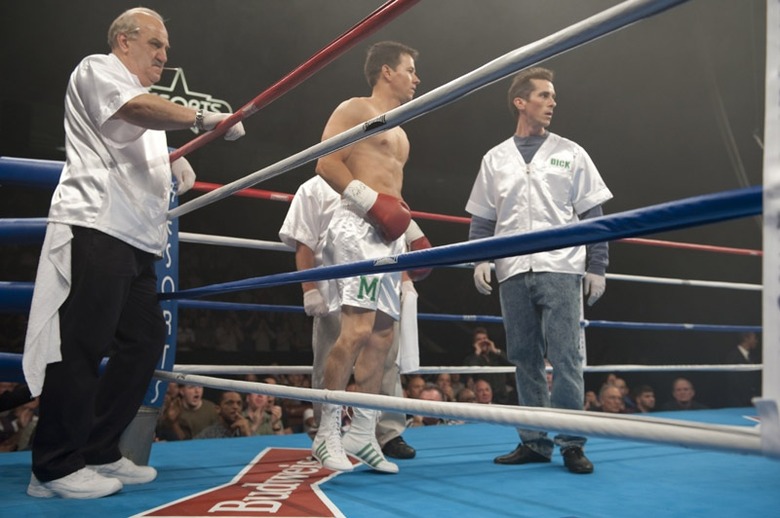 Paramount Pictures have finally released the first movie trailer for David O Russell's The Fighter. For those who haven't been following the project, here is a recap: Darren Aronofsky was originally scheduled to direct, but switched over to The Wrestler. The film tells the story of Dicky Eklund (Christian Bale), a real life boxer-turned-trainer who rebounded after a run of drugs and crime.
Shepherded his half-brother "Irish" Micky Ward (Mark Wahlberg), Dicky had a Rocky-like rise to the world lightweight championship. Ward fought throughout the mid-'80s and '90s, but he's best remembered for three battles with Arturo Gotti, two of which went down as the greatest in the history of the sport. Amy Adams plays "a tough, gritty bartender and former college high-jumper" who ends up dating Wahlberg's character.
There is a lot of awards talk circling this film from early test screenings. Watch the trailer now embedded after the jump. Please leave your thoughts in the comments below.
Or click on the image below to watch the trailer in High Definition on Apple:
The Fighter will be released in a limited run on December 10th 2010 before opening nationwide on December 17th 2010.
embed via screencrave