Festival Buys: 'Insidious,' 'Submarine,' 'Beautiful Boy' And 'The Conspirator'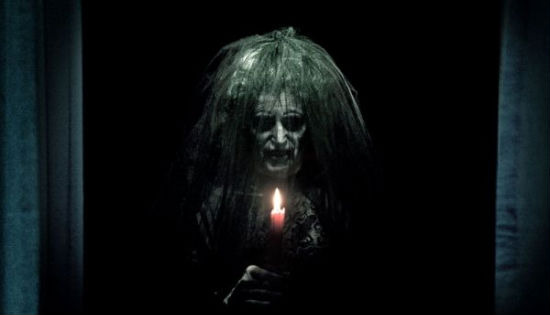 The deals just keep coming out of the Toronto Film Festival. Earlier this week James Gunn's Super was purchased by IFC, Sarah's Key starring Kristin Scott Thomas was picked up by The Weinstein Company (who also grabbed Dirty Girl with Milla Jovovich), Kevin Spacey's Casino Jack was picked up by ATO Pictures and Sony Pictures Classics acquired Barney's Version starring Paul Giamatti.
Wednesday, news broke that more movies were flying off the shelves. The Weinstein Company picked up the highly buzzed about Submarine (which Peter loved, read his review here), Anchor Bay grabbed the school shooting drama Beautiful Boy starring Maria Bello, Roadside Attractions and Lionsgate teamed up to grab Robert Redford's The Conspirator and Sony Pictures Worldwide bought the rights to Insidious, the James Wan thriller. Hit the jump to read more about these films.
According to Deadline, TWC paid about $1 million for the rights to Submarine and was bidding against three other companies. In addition to Peter's rave, here's the official description.
British comic Richard Ayoade delivers his hotly-anticipated feature debut Submarine. One boy must fight to save his mother from the advances of a mystic and simultaneously lure his eczema-strafed girlfriend in to the bedroom armed with only a vast vocabulary and near-total self-belief. His name is Oliver Tate.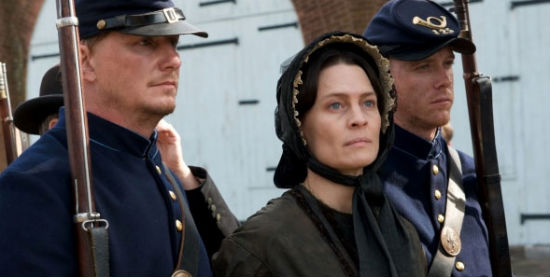 The Conspirator, directed by Robert Redford, was one of the bigger films screened in Toronto, and stars Robin Wright, James McAvoy, Kevin Kline, Tom Wilkinson, Evan Rachel Wood, Danny Huston, Colm Meaney and Justin Long. Deadline reports that the deal was at least seven figures and that the film will held for release until next Spring. Here's the official description.
While an angry nation seeks vengeance, a young union war hero must defend a mother accused of aiding her son in the assassination of President Abraham Lincoln. Directed by Robert Redford, the film stars James McAvoy, Robin Wright, Kevin Kline, Evan Rachel Wood and Tom Wilkinson.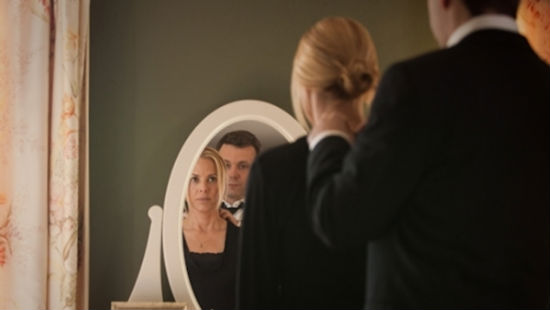 Anchor Bay spent a reported seven figures for Beautiful Boy, directed by Shawn Ku, which stars Maria Bello and Michael Sheen as parents whose son dies after killing a bunch of students in a school shooting. Here's the description.
A married couple on the verge of separation are leveled by the news their 18-year-old son committed a mass shooting at his college, then took his own life. Stars Michael Sheen and Maria Bello.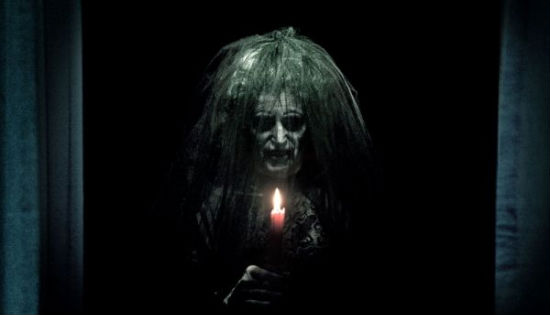 Finally, the midnight movie Tuesday night/Wednesday morning – James Wan's Insidious – reportedly started a "marathon bargaining session following the screening" with Sony Pictures finally winning with a seven figure deal. Check out the official description.
When proud parents take possession of an old house to build a nest for their family, an accident results in one of their sons falling into a coma. The tragedy doesn't stop there when they are beset by vengeful spirits from another realm in this new chiller by the director and writer of Saw and by the producers of Paranormal Activity.
Buzz on these films has been generally been pretty good, though there are always a few detractors. Submarine came out of left field to not only wow Peter from this site but also Gregory Ellwood from Hitfix among others. Insidious was a little more polarizing, with Scott Weinberg of Cinematical and Drew McWeeney from HitFix both loving it while others like Sam Adams from the AV Club and LA Times were less excited.
Then there's the period drama The Conspirator which got raves from outlets like the Hollywood Reporter but was deemed a snoozefest by bloggers like Jordan Raup of TheFilmStage.
What can we learn from all this? That, thankfully, we'll all get to see these movies ourselves and make up our own mind.