Terry Jones Will Direct John Oliver In 'Absolutely Anything'; Robin Williams And The Monty Python Gang May Appear, Too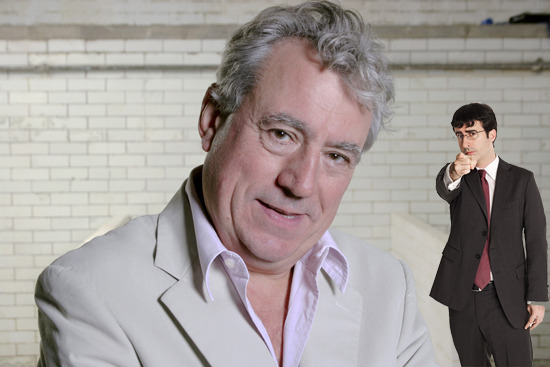 Briefly: Terry Jones — the Monty Python member who directed The Life of Brian, not the nutter who wanted to burn the Qu'ran in Florida — is preparing to make his return to the director's chair with Absolutely Anything. The film will star John Oliver, recently known as the Senior British Correspondent (among other titles) at The Daily Show. That makes Oliver the latest TDS alum to jump from small screen to large, and a well-deserved jump it should be.
Jones wrote the script with Gavin Scott, and it reportedly includes as diverse elements as "aliens, a goofy Brit, a talking dog and buckets of silliness," to all of which I'll simply say: 'yes.'
We don't have info about Oliver's role ('goofy Brit,' one would assume) but Deadline says that Robin Williams is in talks to play the talking dog (named Dennis the Dog) while John Cleese, Michael Palin, Eric Idle and Terry Gilliam have all been contacted about voicing aliens. Again: yes. Absolutely Anything is currently hoping to shoot in Spring 2011.