'Monsters' Director Gareth Edwards Sets Next Project, With Timur Bekmambetov Producing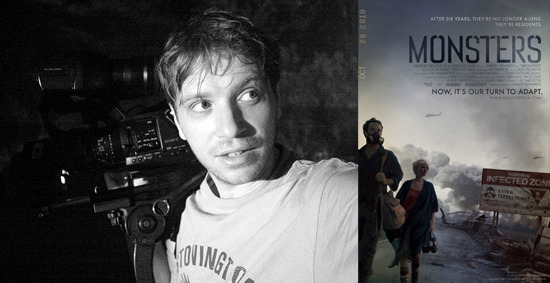 Word on Monsters, the very low-budget film from director Gareth Edwards, has been generally very positive as the film plays festivals and starts to make its way out into the world of regular audiences. Now, in advance of the film's opening, Edwards already has a follow-up project in the works: a sci-fi epic set in a futuristic world.
We don't know much about the project at this point, but it is said to be a science fiction tale that Wanted and Night Watch director Timur Bekmambetov will produce. Edwards is writing and will direct. What's the story? All we've got is that it will be an "epic human story, set in a futuristic world without humanity."
If anything, it's a surprise that something like this took this long to happen. Edwards has already been called 'the next Neill Blomkamp,' which might be premature, but certainly shows the general enthusiasm for the young filmmaker who was able to create effects for Monsters and the BBC film Attila the Hun on the cheap. We don't know what the budget will be for this next film, nor whether it will be housed at a studio. (Universal is likely, given Bekmambetov's involvement.) [Deadline]