International Movie Trailer: Mark Romanek's 'Never Let Me Go'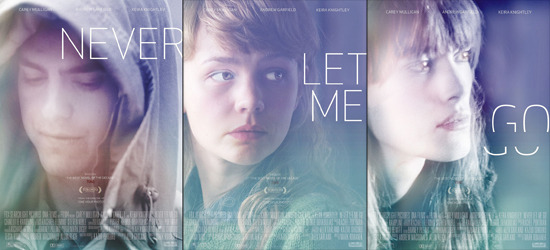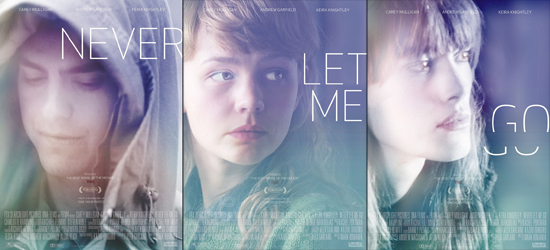 Reviews have been pouring out of Telluride and Toronto for Never Let Me Go, the Mark Romanek-directed adaptation of Kazuo Ishiguro's novel. (Peter's review is here, and a two-part interview with Romanek is here and here.) The consensus isn't uniform, but those who like the movie seem to really like it, which is always a good sign, at least from the perspective of wanting to see a film that works as a story and a snapshot into a specific world.
I'll admit: I haven't read any reviews. It'll be another week or so before I get to see the film, and I'd rather go in without elevated expectations. But I will check out a trailer, and conveniently there's a new UK trailer for the film. It's a much more linear edit than the US trailer, and consequently shows a lot more story.
Not having read the novel, it's difficult for me to determine if this trailer shows too much story. But it served a purpose: I'm more curious about the film now than I was before. Bringing together what this trailer gives me with the slightly more dreamy impressions left by the US trailer, I get a pretty distinct idea of what to expect. I've already been told quite a bit about the film's emotional punch, and you can see glimmerings of that here.
In his highly acclaimed novel NEVER LET ME GO, Kazuo Ishiguro (THE REMAINS OF THE DAY) created a remarkable story of love, loss and hidden truths. In it he posed the fundamental question: What makes us human? Now director Mark Romanek (ONE HOUR PHOTO), writer Alex Garland and DNA Films bring Ishiguro's hauntingly poignant and emotional story to the screen. Kathy (Oscar® nominee Carey Mulligan, AN EDUCATION), Tommy (Andrew Garfield, BOY A, RED RIDING) and Ruth (Oscar® nominee Keira Knightley, PRIDE & PREJUDICE, ATONEMENT) live in a world and a time that feel familiar to us, but are not quite like anything we know. They spend their childhood at Hailsham, a seemingly idyllic English boarding school. When they leave the shelter of the school and the terrible truth of their fate is revealed to them, they must also confront the deep feelings of love, jealousy and betrayal that threaten to pull them apart.
Never Let Me Go starts to hit theaters in this next week, on Sept 15.