Movie Trailer: 'Hereafter,' The New Film From Director Clint Eastwood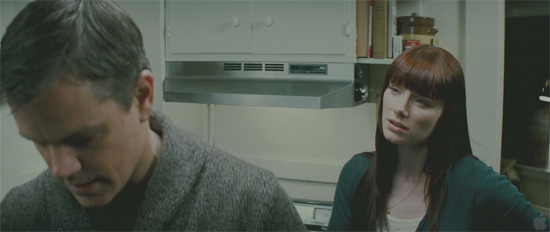 Is this a Clint Eastwood movie or one by M. Night Shyamalan? OK, I'm kidding, and now that I've completely stacked the deck against Hereafter by even mentioning that name I guess I should backtrack.
Clint Eastwood has called Hereafter his 'chick flick.' It features Matt Damon as a retired/reluctant psychic who brings together a boy (twins Frankie and George McLaren) who lost his brother and a woman (Cécile De France) who nearly died in the 2004. The film is certainly about loss and dealing with the ugly turns life takes, more than it is about the supernatural. Oh, hell, I'm probably not doing this one any favors. Just watch the trailer, after the break, and hopefully that will get the idea across.
I do like a lot of this trailer, despite a few shots that suggest some overacting that looks like it could be a bit painful.After a summer like this past one, seeing a major studio film that attempts to address something serious, hopefully with a little depth, is quite welcome. And damn, if regular Eastwood cinematographer Tom Stern hasn't shot a fine-looking film, even taking into account the pseudo bleach-bypass look that has become so common.
Other notes: I've already heard a few rumblings about the scope of the tsunami recreation, but advance word also suggests the most crushing points of the film come later in the game. Also, it's nice to see Richard Kind here. Haven't seen enough of him since the Coen Bros' film A Serious Man last fall.
Here's the synopsis, which can be found alongside the HD version of the trailer at Apple:
"Hereafter" tells the story of three people who are haunted by mortality in different ways. Matt Damon stars as George, a blue–collar American who has a special connection to the afterlife. On the other side of the world, Marie (Cécile de France), a French journalist, has a near–death experience that shakes her reality. And when Marcus (Frankie/George McLaren), a London schoolboy, loses the person closest to him, he desperately needs answers. Each on a path in search of the truth, their lives will intersect, forever changed by what they believe might—or must—exist in the hereafter.
And  the song heard in much of the trailer is 'Lullaby,' by Sia. Thanks to Anant for the info.