Festival Buys: 'Sarah's Key,' 'Casino Jack' And 'Barney's Version' All Get Distribution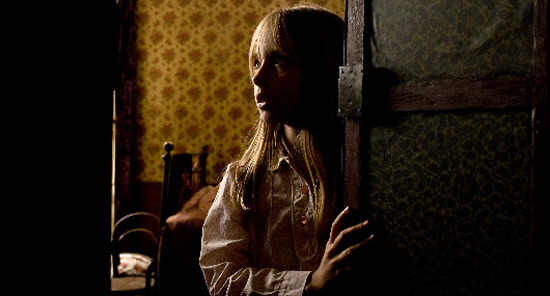 We may receive a commission on purchases made from links.
The Toronto Film Festival is just getting underway, and already one film has been picked up for Us distribution. Sarah's Key, starring Kristen Scott Thomas, was picked up by The Weinstein Commpany today as the first official buy of the fest. More info on the film after the break, along with good breaks for Barney's Version with Paul Giamatti and Casino Jack with Kevin Spacey.
Here's the festival rundown on Sarah's Key, which is directed by Gilles Paquet-Brenner from a script by the director and Serge Joncour based on a book by Tatiana De Rosnay. The plot is actually quite intriguing...now, given that TWC bought this one, let's hope we actually see it.[Deadline]
It is July, 1942 in Paris, and ten-year-old Sarah Starzynski (Mélusine Mayance) knows something is wrong. There is a panic spreading through the city. The French gendarmes, supposedly under order from the Vichy government and Nazi occupiers, are going door-to-door arresting Jewish families and imprisoning them in the Vélodrome d'Hiver. Little does Sarah know that, after the imprisonment, they will be sent to Nazi death camps. In a final attempt to save her family, she locks her four-year-old brother, Michel in a bedroom cupboard – their secret hiding place. She promises to return for him, but she and her parents are dragged from their home forever.
Sixty years later, journalist Julia Jarmond (Kristin Scott Thomas) is assigned to write a cover story on the Vel'd'Hiv roundup of 1942. American by birth, Julia has been living in Paris for more than twenty years, and is married to Bertrand Tézac (Frédéric Pierrot), an unfaithful man from an old French bloodline. What begins as research for her article becomes more personal when Julia discovers that she and Sarah have something in common, prompting her to change her outlook on her husband, her adopted nation and herself.
Also picked up in the Toronto marketplace was Casino Jack, the George Hickenlooper film that stars Kevin Spacey as disgraced lobbyist Jack Abramoff. This is the result of a situation where the first distributor for the film, Metropolitan, didn't meet contractual commitments, which led to the financiers taking back the film. Now young company ATO Pictures has bought US rights to Casino Jack.
I didn't love the sales trailer that Metropolitan cut — thought it was downright awful, in fact — but that could just be one of the company's many mistakes with the film. This situation has shades of Consolidated Pictures Group and I Love You, Phillip Morris, but hopefully things will be worked out faster for Casino Jack. And Spacey has been getting praise for his work here, so hopefully there's more to the film than the first trailer let on. [Deadline]
Finally, a film I'm really keen to see simply for a starring performance by Paul Giamatti — Barney's Version — has been picked up by Sony Pictures Classics for US distro. Directed by Richard J. Lewis from a script by Michael Konyves based on the Mordecai Richler novel, the film stars Giamatti and Dustin Hoffman. It'll play at TIFF and open the Hamptons International Film Festival in October. [Deadline]
The synopsis:
From producer Robert Lantos, Barney's Version is a film based on Mordecai Richler's prize-winning comic novel. Barney Panofsky (Paul Giamatti) is a seemingly ordinary man who lives an extraordinary life. Barney's candid confessional spans four decades and two continents, and includes three wives (Rosamund Pike, Minnie Driver and Rachelle Lefevre), one outrageous father (Dustin Hoffman) and a charmingly dissolute best friend (Scott Speedman).