Gael Garcia Bernal And Diego Luna Join The Will Ferrell Comedy 'Casa De Mi Padre'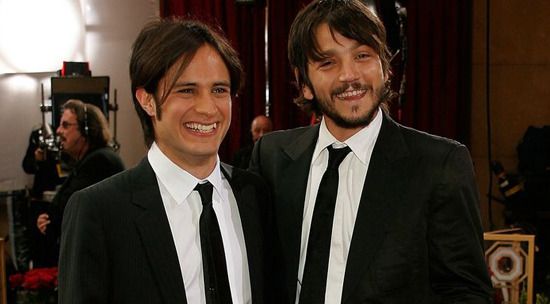 Funny or Die Presents director Matt Piedmont will soon be directing Will Ferrell in the Spanish-language comedy Casa de mi padre. That's odd enough, and now Ferrell has two great co-stars: Gael Garcia Bernal and Diego Luna, who are making quite the career of working in films together. (They've acted opposite one another in Y tu mamá también and Rudo y Cursi, and exec produced films like Sin Nombre and Sólo quiero caminar, in which Luna also starred.) But working opposite Farrell could be something altogether different.
THR reports the news, and says that the story, which is being kept quiet, will be subtitled and "told in an overly dramatic telenovela style." Diego Luna will play Ferrell's brother, while Gael Garcia Bernal plays "a family friend." Also in the cast are "Genesis Rodriguez as Ferrell's love interest, Pedro Armendariz Jr., Hector Jimenez and Adrian Martinez." A quick review of photos of Rodriguez suggest that she's just right to play the female lead in a telenovela-style story. Beyond that we'll have to wait for more detail.