'Hunger's Steve McQueen And Michael Fassbender Reuniting For 'Shame'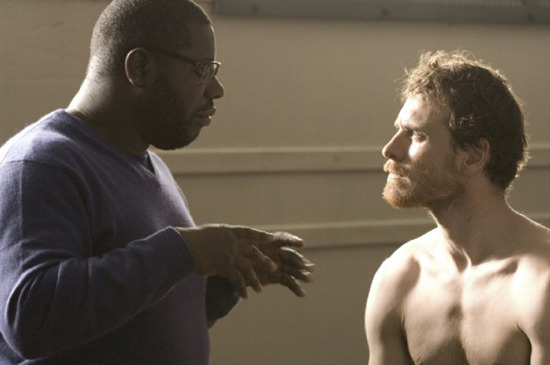 Hopefully you've managed to see Hunger, the quite excellent film about IRA prisoner Bobby Sands and the hunger strike he mounted against his jailers. Hunger was directed by Steve McQueen and was the film that really made a broad audience acknowledge the capabilities of actor Michael Fassbender.
And now the two are reuniting for Shame, a drama about a guy ruled by his sex life.
Variety explains that Fassbender's role will be "Brandon, a 30-something man living in New York, who is unable to manage his sex life." This isn't a wild sex comedy, however. Tim Haslam, who runs the sales agency HanWay Films, says the script, by McQueen and Abi Morgan (Brick Lane) is " a modern story that is deeply honest and provocative." So, maybe a wee bit like Choke, but without the more eccentric angle of that story?
Shame is planned for a January shoot, which will follow Fassbender's work on X-Men: First Class. It probably won't impact his possible film with director Jim Jarmusch, though if Jarmusch suddenly gets the funds to go ahead with that, we could hear of some conflict. Which would be unfortunate.
Meanwhile, Steve McQueen had lined up a biopic about Fela Kuti, and it seems as if Shame will preclude that for now. I hope the Kuti biopic isn't off the boards entirely, as I loved the idea of McQueen directing Chiwetel Ejiofor in the film. But I'll take this reunion as a substitute for now. Distro pre-sales for Shame are taking place at TIFF this week.