Fox Searchlight Picks Up Terrence Malick's 'The Tree Of Life' For 2011 Release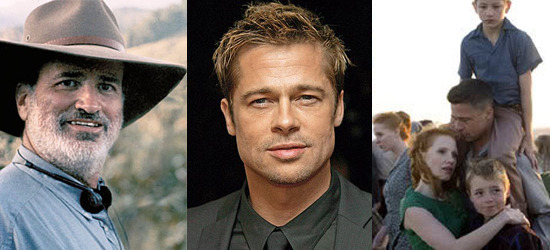 Over the past week there have been rumblings that Apparition was shopping the Terrence Malick film The Tree of Life to new distributors. There was no word on who might bite, but for the past few days it has seemed like something was about to happen.
And now Fox Searchlight has announced that it will distribute The Tree of Life, which will be released on a to-be-determined date in 2011.
So: no Oscar possibilities for Malick's movie this year, but that's not really a worry to anyone but Oscar pundits. I'm just happy that we've got real, reliable word that the film will actually see release. This could also mean the effective end of Apparition, which laid off most of the rest of its staff this week. (Remember a year ago, when Apparition seemed like it might be a viable new force on the indie scene? How quickly things change.)
In the company's press release, Fox Searchlight Pictures Presidents Stephen Gilula and Nancy Utley said, "Terrence Malick has crafted a deeply moving, keenly observed and magisterial film...Brad Pitt, Sean Penn and the entire cast's performances are simply amazing. This is a signature film by a signature filmmaker and we are proud to be releasing it."
And here's the film as Searchlight describes it:
From the acclaimed director of such classic films as Badlands, The Thin Red Line and Days of Heaven, The Tree of Life is the impressionistic story of a Midwestern family in the 1950's chronicling the journey of the eldest son, Jack (played as an adult by Sean Penn), through the innocence of childhood to his disillusioned adult years – trying to reconcile the complicated relationship with his father (Brad Pitt). Jack finds himself a lost soul in the modern world, seeking answers to the origins and meaning of life while questioning the existence of faith.
The only thing here is that, because Searchlight is most likely going to treat the film as a serious awards contender, we're not likely to see the release date be any earlier than next fall. So most people will probably have to wait another year for The Tree of Life; we can just hope that it plays at Cannes and other festivals earlier in the year.