Olivia Thirlby Cast Opposite Karl Urban In 'Judge Dredd'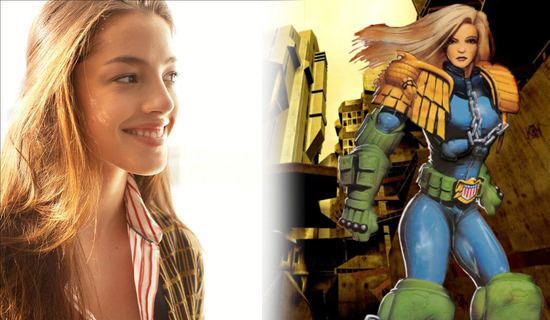 There's a new Judge Dredd film getting underway, and it's possible that this one will be a lot better, or at least far more faithful to the source comic series, than the '90s film starring Sylvester Stallone as the helmeted, law-giving Dredd.
Karl Urban plays Dredd this time out, and now Olivia Thirlby has signed on as Cassandra Anderson, aka Judge Anderson.
Thirlby is a great actress who we've been waiting to see really hit the big time, and she adds a lot to this cast. She'll be able to make Anderson a lot more than just some eye-candy hanger-on.
Variety describes the movie's version of Anderson as "a telepathic rookie who shadows Dredd," so in that case the film is sticking close to the basic comic book vision of the character. I haven't had a chance to read the script yet, so I can't say where things go from there.
Vantage Point director Pete Travis is helming the $45m-budgeted film based on a script by Alex Garland, and the film will shoot in South Africa before the end of the year. Distro sales are taking place for Judge Dredd at the Toronto Film Fest, so assuming that money comes together in the next couple weeks as TIFF runs, we should be hearing more casting details very soon.
An early script review characterized the film as dark and action-heavy: