Lee Daniels Needs To Choose Between Two Civil Rights-Themed Films: Selma And The Butler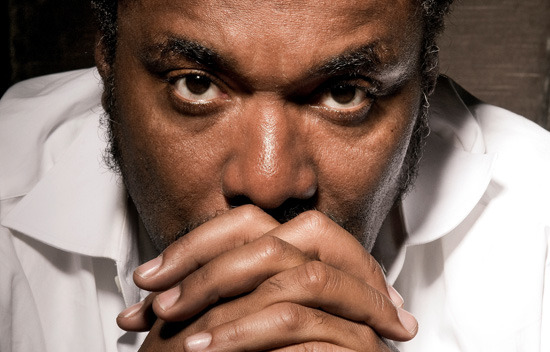 The last time we had a check-in on Selma, the civil rights picture director Lee Daniels spent much of 2010 preparing to make, financing was an issue. The director had a script and a cast (Hugh Jackman, Liam Neeson, David Oyelowo, Robert De Niro, Cedric the Entertainer) but money was a problem.
Then he was signed to rewrite and direct The Butler, and it seemed like Selma might go away. But, as it turns out, the financing for Selma is now in place. And so, having two civil rights-themed films set up, Daniels is faced with a choice: Selma, or The Butler?
Daniels told BlackVoices (via Reuters) that money was never an issue, and that Selma is now set to go, should be want to do it:
The script is in, the actors are there, some of them are stars. The money is there, it's just a matter of whether I'm able to do it right now. Is it the one for me? I'm just trying to figure it out for me, right now. Is it the right piece?
The issue is that he's got two similarly-themed films queued, and, he says, "you can only do one...I don't want to do two Civil Rights films back to back."
Despite the fact that he did a lot of work to line up the Selma cast — actors who've waited through this year to work with him, and who likely agreed to take relatively little money for the effort — it sounds like The Butler is going to be the film.
'The Butler' is a story very near and dear to my heart, about a butler (Eugene Allen) who has lived with six or seven Presidents....This guy went from picking cotton to Eisenhower to today. It's our 'Gone With the Wind,' and it's my 'Gone With the Wind.' It's my 'Forrest Gump.' We've never seen the world from an African American's eyes, pre-Civil Rights to today.
Assuming Daniels goes in that direction, would he pull any of the Selma cast in to work on The Butler? It's unlikely that all of the actors would be right for the available parts, but a few might. Or, given that Selma is basically a package waiting to go, could it happen with a different director? I'd imagine that a lot of the cast participation, however, was contingent upon Daniels, and the fact that he got awards attention for his cast last year in Precious. Without him, that group of talent might just fall apart.