Sylvester McCoy Says He's In Talks For 'The Hobbit'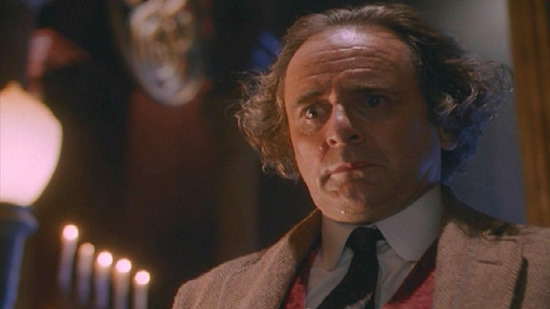 Briefly: Here's your latest small update on The Hobbit. The actor Sylvester McCoy (aka the seventh Doctor Who) has been rumored to be a candidate for a big role in The Hobbit, with some pegging him as a possible Bilbo Baggins. That always seemed a bit absurd, for while he looks the part, he's rather too old for that role. But he's not too old to play a wizard. Not that we know he's up for such a thing, but recent quotes from McCoy are being taken as positive indicators, in the absence of any real confirmation.
"I am being cast in The Hobbit," the actor told the Argyllshire Standard, a paper in Scotland. "We're currently in negotiations – there are two of us under consideration. It's not the Bilbo role, but could be bigger." The paper says that McCoy is up for "one of the wizard parts." With Ian McKellen still seemingly set for Gandalf, the other big wizard would be Radagast the Brown, speculates TheOneRing. Not much of an update, but if you've been waiting to get positive word on progress for the films, this is a good indicator.