Zoolander Sequel Still In The Works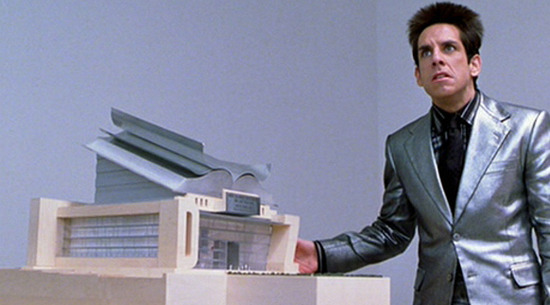 Earlier this year, it looked like Ben Stiller's long-in-development sequel to Zoolander might actually be happening. It was reported that Ben Stiller was close to finishing the script with Tropic Thunder and Iron Man 2 screenwriter Justin Theroux. Paramount Pictures wanted to keep the budget low (under $50 million) as the first film was not a box office hit, and the plan was for Theroux to direct, and Jonah Hill is apparently in early talks to play the sequel's villain.
After learning via tweet that Anchorman 2 would not be happening, Ben Stiller tweeted: "Ron Burgundy and Derek Zoolander looking to appear in sequels. Both men destitute, without means or intellect to fund their own comebacks." Apparently Paramount wants to make the sequel, but only if it can cost $40m or less, a significant drop from what it might cost given the various quotes for the participating actors. We havent heard much about the development since, until today.
Ben Stiller answered the question on Twitter:
So Stiller claims they're still working on it...
Stiller has said in the past that a sequel would be set 10 years later with Derek Zoolander dealing with the fact that he is no longer a model, possibly spending his days running a modeling school and taking care of his now 10 or 11 years old son. Stiller has also said that a sequel couldn't be made without Owen Wilson reprising his role as Hansel.
Thanks to /Film reader Tom J for the tip.