Jeremy Renner To Co-Star With Tom Cruise In 'Mission: Impossible 4'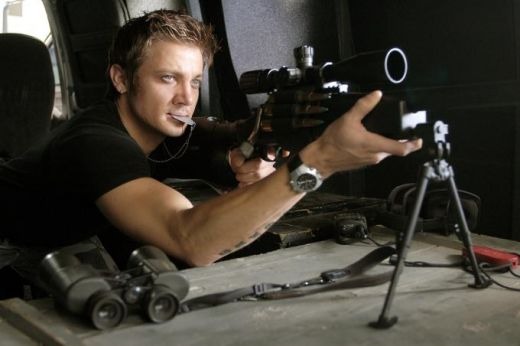 There's been a lot of talk about how Paramount would manage Mission: Impossible 4 after the not outrageously good box-office of Knight and Day. (Which was also not outrageously disappointing, as the film has made twice in foreign markets what it pulled domestically.) The big idea was that the studio would expand the script a bit to be split more evenly between Tom Cruise's Ethan Hunt character and another operative.
That seems to be the case, and now we know who'll play the other guy: Jeremy Renner.
Deadline says one key factor in choosing an actor was projected ability to carry the series down the line should Cruise's role diminish in further films. Chris Pine and Tom Hardy were among the top choices, but both have full schedules this fall. Renner was tapped, and is definitely a strong choice. He's already got a role in The Avengers, which Paramount will distribute. Between that and his sizable role in Ben Affleck's The Town, the guy's got the bases covered in the wake of the acclaim won for his work in The Hurt Locker. (At least as far as getting paid.) I do have more hopes for this film than I otherwise might, given that Brad Bird is directing.
(Another strong choice that didn't get the nod was Hurt Locker co-star Anthony Mackie; he, Kevin Zegers and Christopher Egan were all discussed as well, and as late as this morning were going to be screen-tested. But Paramount decided on Renner instead.)
We still don't know much about the script that Brad Bird will shoot this fall. (Got it? We'd love to see it.) But Deadline says the film will shoot in the U.S., Vancouver, Prague and Dubai, so make your predictions based on those locations. I know: that's pretty much the standard set of big-budget spy locations, so we're really still at square one.
(EDIT: And, in answer to inevitable questions: no, we don't know how this might fit in with Paul Thomas Anderson's plans to shoot The Master, which had been a possible project for Renner. We'd heard the film might shoot this month, but haven't had any more info to follow up.)