Christopher McQuarrie Hired To Adapt British Miniseries 'Unforgiven' As Star Vehicle For Angelina Jolie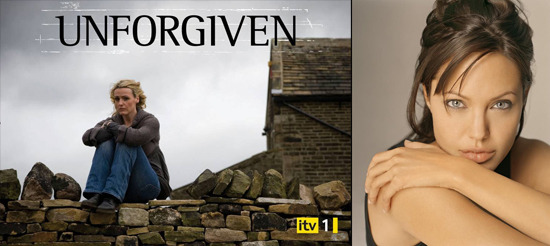 GK Films is seriously in the Angelina Jolie business. (And so are we, lately.) The company financed The Tourist, which Jolie finished shooting not long ago (with co-star Johnny Depp under director Florian Henckel von Donnsersmarck) and will bankroll the Bosnian War film Jolie is writing and directing.
And now GK has lined up Christopher McQuarrie to write an adaptation of the British television revenge miniseries Unforgiven.
So first off, eliminate title confusion. This has nothing to do with the Clint Eastwood western. Rather, it's a new version of the ITV series from 2009 about "Ruth Slater (originally played by Suranne Jones), a woman released from prison on license after serving 15 years for the murder of two policemen."
That's from the ITV site, which goes on to summarize:
Ruth has spent half of her life imprisoned, and now faces the daunting prospect of rebuilding her life whilst being irresistibly drawn to the place that haunts her, Upper Hanging Stones Farm. In spite of trying to focus on the future and her new boyfriend Brad, Ruth is unable to forget her past and the sister, Katie, who she was forced to leave behind. Outraged to hear that the woman who killed their father has been released, Kieran and Steve Whelan are eager to seek revenge.  Believing that life should mean life, the two brothers decide to take the law into their own hands. But just how far are they capable of going? Can they really do to her what she did to their father?
Reviews of the original praised the performance of Susanne Jones and the bleak and frightening atmosphere of the series as a whole. Deadline reports the news and notes that Jolie won't commit until at least one draft of the script is complete.
Christopher McQuarrie has recently written a draft of The Tourist, one of Wolverine 2 and rewrites on Jack the Giant Killer, and was reportedly working on an adaptation of One Shot for Paramount. Hopefully that last one is still kicking.