Marvel Hires 'XXX' Screenwriter For 'Iron Fist'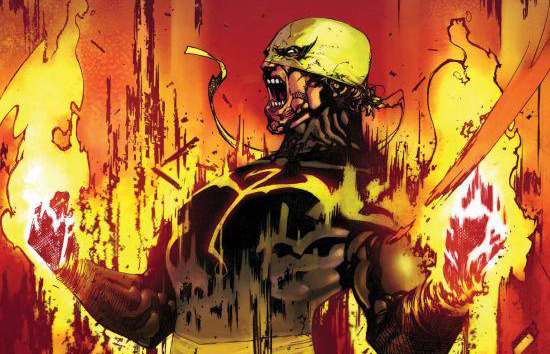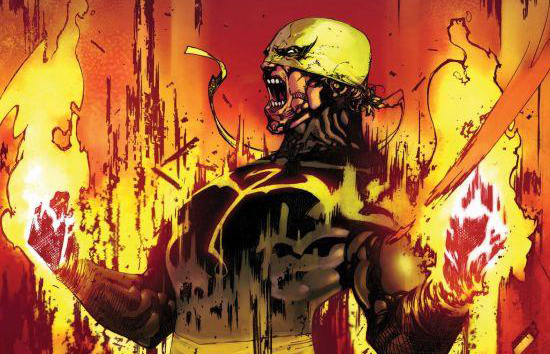 Marvel Studios has just hired a screenwriter for Iron Fist, a film featuring the long-running Marvel second-stringer hero who fights with a combination of martial arts and supernatural power. Rich Wilkes will pen the first draft of the script.
Deadline says that hiring Wilkes, who also wrote XXX, marks the latest stage in an attempt to bring Iron Fist to the screen. The last version was envisioned as a Ray Park movie quite a few years ago. Ironically, Iron Fist was born in the '70s during the first wave of American interest in martial arts movies, but a movie has been almost 30 years coming.
Keep in mind that this is not to be confused with The Man With the Iron Fists, the martial arts movie that the RZA is writing and directing (eventually, perhaps) for Universal.
Iron Fist made his debut in 1974, eventually earned a short-lived title series of his own, then co-starred with Luke 'Power Man' Cage in a title that ran until the mid-'80s. For the two decades that followed Iron Fist ran the gamut from mainstay to supporting character to fan-favorite namedrop, but he starred in a new series, written by Ed Brubaker, in 2006. We don't know if this title, The Immortal Iron Fist, will be the basis for the film, or if it will blend a variety of elements from the character's history.
Here's Marvel's not-so-quick character bio, and underneath is Wizard's rundown of the character in more graphic form.
Daniel Rand was the son of businessman Wendell Rand, who had once lived in the fabled city of K'un-Lun, which exists in an other dimensional realm...Wendell sought to return to K'un-Lun, which ordinarily was only accessible from Earth through an interdimensional nexus that opened once every ten years. When Daniel was nine, his father traveled to Tibet along with Heather and his business partner Harold Meachum in search of the nexus to K'un-Lun. Toppling off a treacherous mountain passage, Daniel dragged his mother and father over the ice shelf with him...Soon thereafter, denizens of K'un-Lun found the boy and took him to their city. There Daniel was brought before Yu-Ti, who had secretly plotted the murder of both Wendell and Heather. Yu-Ti apprenticed Daniel to the martial arts master Lei Kung the Thunderer. Rand's training under Lei Kung was rigorous. At age sixteen Rand earned the Crown of Fu-Hsi, king of the vipers, vanquished four foes in the ritualistic Challenge of the Many, and defeated Shu-Hu, a mechanical being whose name means "Lightning." Rand diligently conditioned his hands by thrusting them into tubs of hot sand, then gravel, and finally rock. At age nineteen Rand was given the opportunity to gain the power of the Iron Fist. He was sent to battle the enormous fire-breathing serpent called Shou-Lao the Undying which lived in a cave outside the city and which ferociously guarded a brazier containing its heart, which had mystically been removed from its body. In their battle Rand grabbed the serpent's body, which bore a scar which imprinted itself upon Rand's chest. Killing the serpent, Rand plunged his hands into the now unguarded brazier containing Shou-Lao's molten heart when he was through his hands shone with a quasi-mystical force and he earned the title "Iron Fist," for he could now summon superhuman energy to reinforce the power of blows struck by his hands.