Rade Šerbedžija Joins Angelina Jolie's Bosnian War Film, Offers Plot Details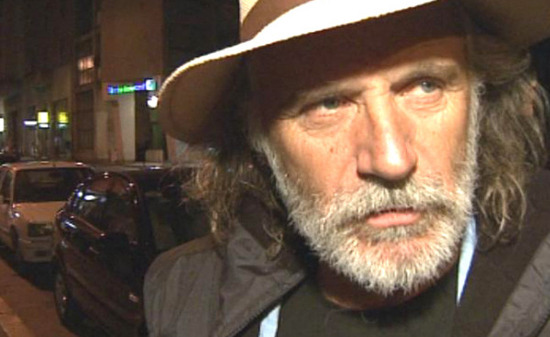 You may not know Rade Šerbedžija's name, but his face should be instantly familiar, either thanks to his performance as an opportunistic costume shop owner in Eyes Wide Shut, the dangerous Boris the Blade in Snatch, a few memorable moments in Batman Begins or even his work on 24.
Now he'll be in that Bosnian war love story that Angelina Jolie is writing and directing, and the actor has dropped a few details about the script.
Speaking to Blic, a Serbian paper, Šerbedžija said,
For almost two months already I have been in contact with Angelina Jolie. She tried to contact me via my agents and they told her that I am not acting in movies on war in former Yugoslavia. I rejected all offers because scenarios were mainly poor and onesided. When she was told why I had rejected her offer, Angelina contacted me by phone and asked me to read the scenario. The text is fantastic.
OK, praise for his soon-to-be boss is not too surprising. What else is he going to say? But if he really was resistant to doing the film because of the subject matter, and was convinced by the script (rather than by the potential status of the film thanks to Jolie) then that has to be good, no?
The actor explains that he'll play a Serbian patriot, "a nationalist but not a negative character." He's the father of the male lead and a WWII veteran.
Šerbedžija goes on to offer a description of the film. Warning: the following is spoilerish.
...a love story about a young Serb and a Muslim woman who fell in love several evenings before beginning of war in Bosnia. That's how film begins. Then follows war madness. The action follows war events with young Muslim woman ending up in a Serbian concentration camp from where she is somehow saved by the young Serb. Their love becomes passionate but impossible."
[via The Playlist]