Brett Ratner Will Film 'Tower Heist' With Ben Stiller In November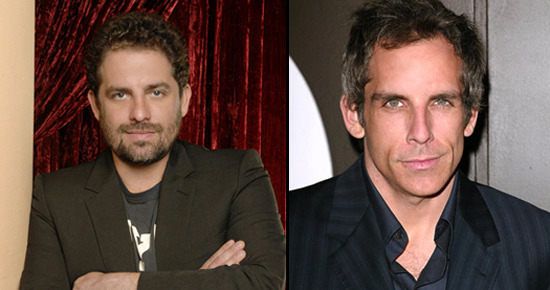 This is basically an incremental update on Tower Heist, which we've known for a while would likely be the new film from director Brett Ratner. The script and cast were reconfigured a while ago from the original conception (at one point described as a "black Ocean's Eleven") and Ben Stiller has been attached to star. Now the film is almost ready to shoot, and should have cameras rolling late this fall.
Deadline says that Ratner and Stiller will embark on the project in November, thanks to Universal greenlighting the project today. The report says that Stiller is "the overworked manager of a luxury building who, along with other staff, lost their pensions to a Bernie Madoff-like Wall Street crook. It so happens that the fraudster is being held under house arrest in the luxury penthouse apartment upstairs, and the manager and four cohorts figure a heist will make them whole."
Ratner explains the history of the film, and mentions why Noah Baumbach came on to do some rewrite work:
It has become the quintessential New York heist movie, where a bunch of blue collar employees in a tower building pull off the ultimate heist...I didn't get to do [Ocean's Eleven, written by Tower Heist writer Ted Griffin], I did Rush Hour instead, but I went back to Ted to do a rewrite, and he wanted to start over. His pitch was so good that I took it to Brian [Grazer, producer], who said, 'let's get it right.' I brought the script to Ben on the Little Fockers set, and said this is perfect for you...I asked Noah Baumbach  to do some specific character work for Ben. Then my Rush Hour guy Jeff Nathanson brought it home. The major difference from the Ocean's film is those guys were expert thieves. These are real guys whose talent is they know the inner workings of the building and the people in it.