First Look: Amber Heard In John Carpenter's 'The Ward'; Will Ferrell In 'Everything Must Go'; Marvel's 'Tron Legacy' Comic Book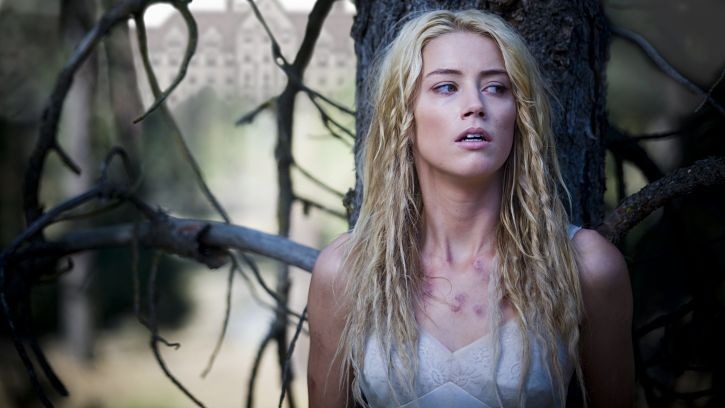 We've got a bunch of new images for you guys to check out. Above you'll find a pic from John Carpenter's long-awaited return to film, The Ward, which marks his first movie since 2001's Ghosts of Mars. The film is set to premiere at this year's Toronto International Film Festival as one of the nine entries for its Midnight Madness lineup. The film stars Amber Heard as a young woman in a 1960s mental institution who becomes terrorized by malevolent unseen forces.
After the break you'll find another pic from The Ward, as well as images from Will Ferrell's latest, and an early look at the Tron Legacy comic book.
Click Heard's ghostly figure in either shot to see higher res versions. [via Rope of Silicon]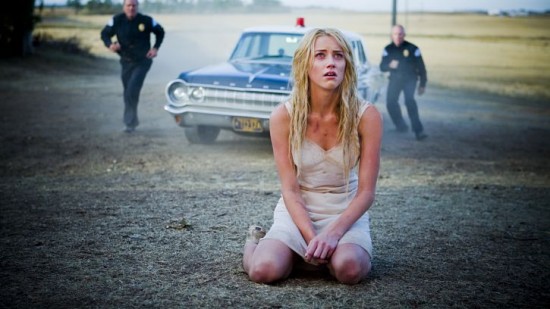 Next up we have several shots of another film that will premiere at TIFF, the Will Ferrell dramedy Everything Must Go. The film follows a motivational speaker who's abruptly fired, and returns home to find that his wife has left him, changed the locks to their house, and dumped all his belongings on the front yard. Where can the plot go from there? We'll have to wait and see, but the screenplay was included on 2008's Black List, so I expect the film will at the very least take off in some interesting directions.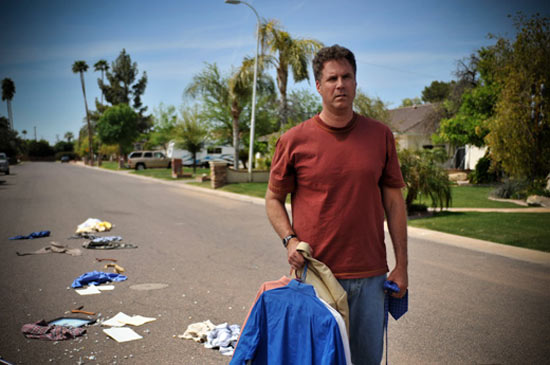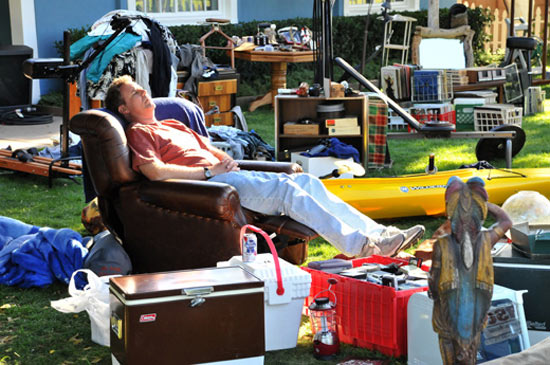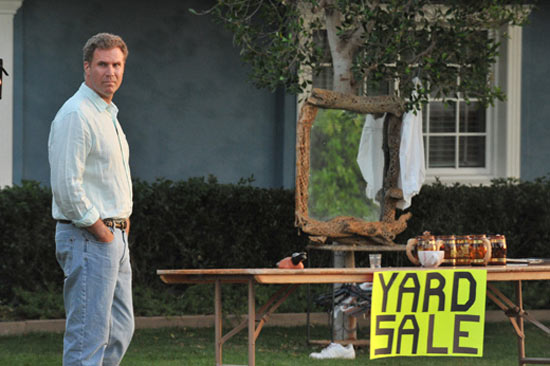 The fact that not one of these pictures features Ferrell making any goofy facial expressions already bodes well for the film, bringing to mind the underseen and underrated Stranger Than Fiction, his other attempt at a slightly more dramatic outing. As proven by that film, Ferrell is surprisingly capable at imbuing amiable characters with an underlying sadness, and this movie looks to be an opportunity for him to share that quality once again. [via Ion Cinema]
Lastly there's a cover shot of the comic adaptation of Tron: Legacy, which looks a little iffy, but probably shouldn't be judged too harshly since it's also unfinished. The first issue hits shelves November 3, arriving in the midst of two other Tron comics, a prequel to Tron Legacy ("Tron: The Betrayal") and a six-issue miniseries ("Tron: Ghost in the Machine"). [via Comics Alliance]