Alamo Drafthouse Named 'Best Overall Theatrical Experience'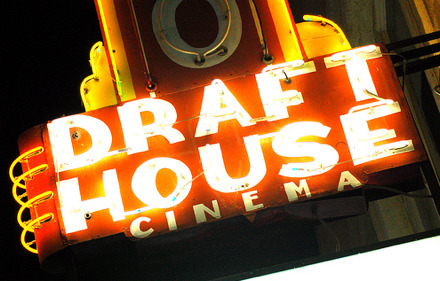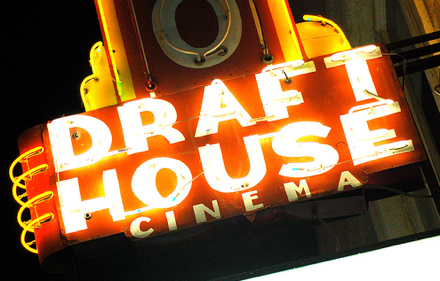 Chuck Walton has just completed his journey of seeing 100 movies in 100 days at 100 different movie theaters across the country, in search of the perfect summer moviegoing experience. The results of his findings can be found on Fandango. Walton gave the top award, "Best Overall Theatrical Experience" to our favorite movie theater in the universe — the Alamo Drafthouse. Here is what Chuck wrote:
Best Overall Theatrical Experience – Hands down, and I know I'm not the first to recognize this, but the folks at the Alamo Drafthouse in Austin, Texas, are on a level unto themselves when it comes to unique and truly inspiring movie programming and presentation. From the themed menus to the cool trailers to the special features and the sheer love of film espoused by the management and the patrons, there is just nothing else like it in America. We were lucky to witness the Cinepocalypse quadruple feature of Demolition Man, I Come in Peace, Die Hard and The Expendables (and anyone wondering, yes, that means I watched Expendables twice in theaters, as part of the 4-pack and on its own). Thankfully for all movie lovers, the Alamo Drafthouse chain could be expanding to your area.
Other mentionables include: Austin Texas also won the 'Best City to Catch a Summer Movie In' Award, while The American Cinematheque's Aero and the Egyptian theaters in Los Angeles won the "Best Revival Theater", and Laemmle Monica in Santa Monica for "Best Indie House". I can;';t say I'm in agreement with all of Chuck's findings, but we've been preaching the gospel of the Alamo Drafthouse for years now. With Almao founder Tim League named as new CEO, we've already partaken in the return of the awesome Rolling Roadshow. All that I need now is for the Alamo to expand west to Los Angeles. Someday I hope this will happen.