J.J. Abrams Developing Thriller Based Around 7 Minutes In Heaven Game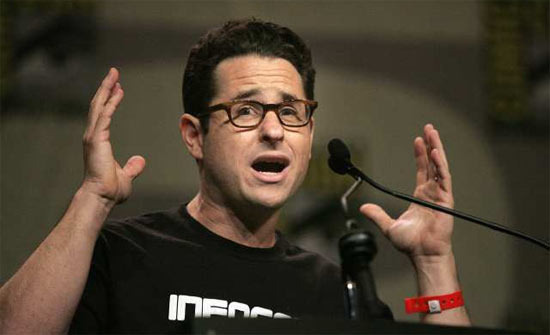 Since the days of Alias, J.J. Abrams has mastered the art of hooking the audience, and though the headline may sound worrisome, his latest offering is already set to do the same. The idea comes from Lost director Jack Bender, with Abrams and his production company Bad Robot looking for a writer to turn it into a screenplay. The title is, appropriately, 7 Minutes in Heaven, but the game doesn't factor into the film in the way you might expect. Find out the film's twisted premise after the break.
Heat Vision reports that while the project is being developed internally, Paramount is the studio likely to get it into production. Bender may direct the film, if he so chooses, as he signed a feature deal with Bad Robot in June.
Ready for the pitch?
It focuses on two teens who go into a closet, play 7 Minutes in Heaven, and when they come back out, all of their friends are dead.
I'll admit, I laughed out loud when I first read that—not because the idea sounds bad, but because of how messed up it is. From just reading the premise, the game itself seems mostly irrelevant, but I can see why Abrams would be attracted to it. As usual, he seems to be going for another project that he can play up the mystery angle with, but Abrams also understands the value of providing an intimate story, without which there's very little reason care about the mystery. This idea is perfect for that, as there's no time more emotionally disorienting than when you're a teenager getting some action in a closet while all of your friends listen in—and I'd imagine finding out all those friends are dead wouldn't help matters.
Under the guiding hand of J.J. Abrams, this has a lot of potential. But then, so do a lot of the projects Abrams has been in talks to work on, and we're still awaiting movement on many of those. He's been rumored to team up with director Bong Joon-ho on a film, and he's one of the potentials in line to helm the musical adaptation Wicked. He's currently set to produce Mission: Impossible 4, as well as a Victorian-era robot movie called Boilerplate, based on the graphic novel.
How he's also going to find time to direct Super 8 and a Star Trek sequel, I have no idea.