Fantastic Fest Announces 'Let Me In' As Opening Night Movie; New Image Available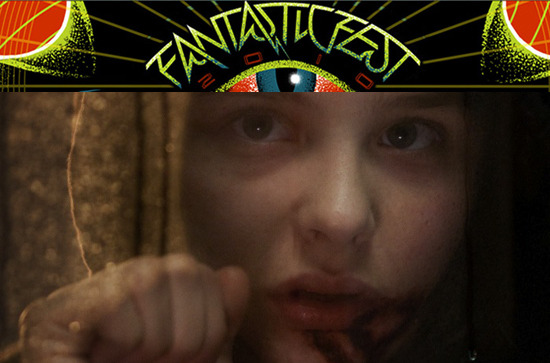 Briefly: Let Me In, the Matt Reeves-directed remake/alternate take on Let the Right One In, will be the opening night film at this year's Fantastic Fest in Austin, TX. The film will premiere at a red carpet event on Thursday, Sept 23 at the Paramount Theatre in Austin. The film stars Chloe Moretz (Kick Ass), Kodi Smit-McPhee (The Road), Elias Koteas (Shutter Island) and Richard Jenkins (The Visitor), at least some of whom will be in attendance, along with Matt Reeves.
"We are truly honored that Fantastic Fest has chosen to open their festival with the U.S. premiere of Let Me In. It is incredibly exciting to be able to present the film to an audience who I know are just as passionate about John Ajvide Linqvist's story as I am," said director Matt Reeves.
Let Me In joins other Fantastic Fest programming like Ip Man 2, Outrage, Rubber, The Violent Kind and more. The film will first appear at the Toronto Film Fesival; it opens in the US on October 1. After the break, see a new image courtesy of the TIFF website.