Movie Trailer: 'The Next Three Days', From Director Paul Haggis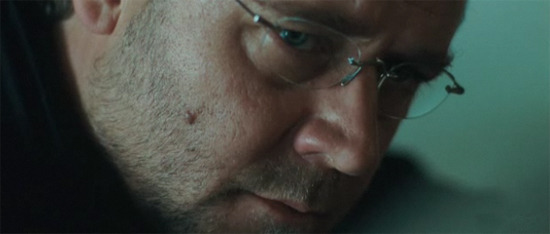 Paul Haggis has worked quite a lot since his Best Picture winning film Crash divided critics and audiences into rather strict love/hate camps. He directed the rather good In the Valley of Elah, and worked on scripts for two Bond films, two Clint Eastwood films and other projects.
But the spectre of Crash is still what defines his career. Does The Next Three Days have the power to change that? It has a notable cast (Liam Neeson, Russell Crowe, Elizabeth Banks and Olivia Wilde) and a not too challenging dramatic thriller plot. But watching this trailer, it's rather difficult to tell.
Before we go any further, here's the official rundown:
Life seems perfect for John Brennan until his wife, Lara, is arrested for a gruesome murder she says she didn't commit. Three years into her sentence, John is struggling to hold his family together, raising their son and teaching at college while he pursues every means available to prove her innocence. With the rejection of their final appeal, Lara becomes suicidal and John decides there is only one possible, bearable solution: to break his wife out of prison. Refusing to be deterred by impossible odds or his own inexperience, John devises an elaborate escape plot and plunges into a dangerous and unfamiliar world, ultimately risking everything for the woman he loves.
If you're thinking the plot has tones of Law Abiding Citizen, keep in mind that The Next Three Days is a remake of the 2008 French film Pour Elle (released here as Anything For Her) but I can't tell from the trailer how much has been changed.
I do like seeing Liam Neeson in just about anything along these lines, but the trailer starts to slide as things go on. More than once I thought of the remake of Edge of Darkness, and that's not good. And I'm having a hard time reconciling the more over the top shots at the end with the slightly melodramatic stuff that leads to it. But maybe that's all just trailer editing — it could work far better in full context.
Yahoo has the trailer in HD, in addition to the embed below.