First Looks And New Pics: True Grit; On The Road; Let Me In; Buried; And Clint Eastwood's 'Hereafter'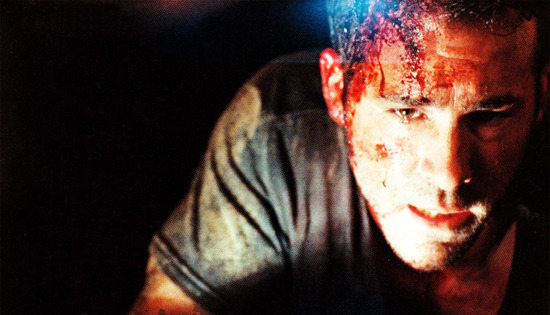 The Entertainment Weekly fall preview issue is a bonanza of first looks and new images. Scans from the magazine are showing up online, and they have the first official still from the Coen Bros. remake of True Grit, new images from Let Me In and Buried, and the first look at Clint Eastwood's drama Hereafter. In addition, there's a spy pic of Kristen Stewart on the set of On the Road, which is finally shooting after years of development by various filmmakers.
First up is the True Grit image, which shows Jeff Bridges and Hailee Steinfeld as 'Rooster' Cogburn and Mattie Ross. The film is a new take on the Charles Portis novel that led to the award-winning John Wayne film, but everything we've seen about it suggests a more realistic, possibly austere take from the Coens. We've seen spy shots and video, but this is the first real pic.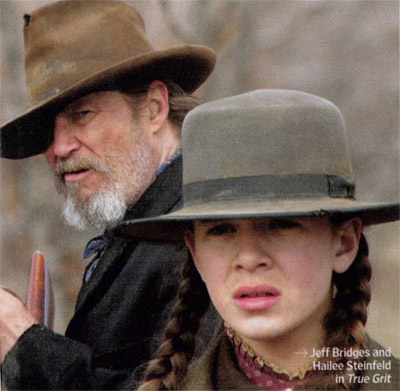 Then there are new shots from Buried, starring Ryan Reynolds, and Let Me In, starring Chloe Moretz and Kodi Smit-McPhee. The Buried image is above, in the header, and here's Let Me In: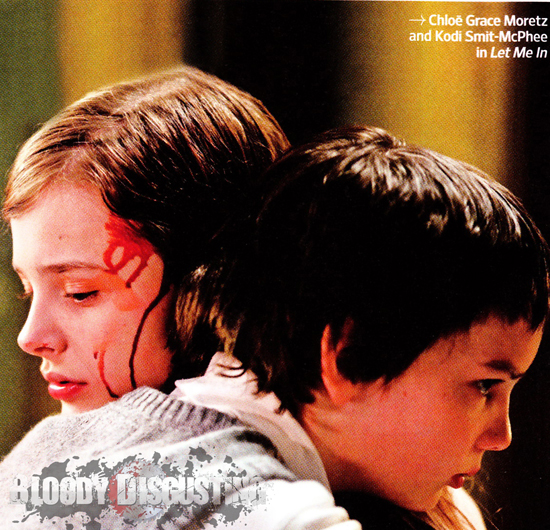 Then there's Clint Eastwood's Hereafter, which is a drama about grief and loss with a vague supernatural bent, and a film of which Eastwood said, "I like to think of it as my chick flick. But one that men will like, too. Or at least one that won't make them want to stick a Swiss Army knife in their leg." The Peter Morgan-penned film features Matt Damon and Cecile DeFrance in a set of three interlocking stories. The photo shows Damon and Bryce Dallas Howard, who has a smallish role.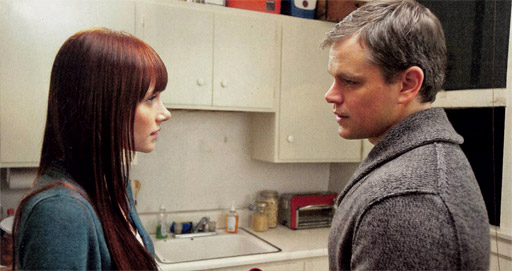 FInally, from EclispeMovie, here's a spy shot of Kristen Stewart in costume for her role as Mary Lou in the Walter Salles-directed On the Road.
[scans via Bloody Disgusting and The Playlist]