John Hillcoat And Shia LaBeouf Reportedly Circling Crime Drama 'Triple Nine'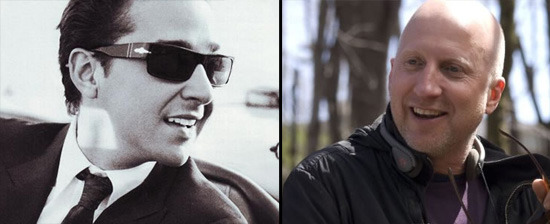 OK, don't get too worried yet: this is just talk of interest in a film, not even 'attachment' or anything else. But John Hillcoat and Shia LaBeouf were talking about working together earlier this year when The Promised Land, based on the novel The Wettest County in the World seemed like a going concern, before it went to pieces.
Now the two are evidently interested in a crime drama spec script called Triple Nine.
The Wrap says the two are circling the script by Matt Cooke, which Steve Golin is attached to produce. The story "concerns a group of crooked cops planning a major heist who realize they must shoot one of their own in order to get away with it. The lead character is an upstanding young officer who they choose as their victim." (Kinda like that scene in Alien Resurrection where a couple jailed aliens kill one of their own to break out. OK, not exactly like that.)
Warner Bros. is reportedly in talks to take on the project, and it would certainly fit in with some of the pedigreed yet pulpy stuff the studio has done in the last few years. Chris Pine is also said to be interested in the film.
I know there's some serious Shia fatigue going around, and I'm not going to claim I don't share it, to some extent. But when The Promised Land looked like it would happen I thought Hillcoat might be the director to help push the actor into new territory. And even though this is a slightly more familiar, routine setting, I feel the same way. There are other actors I'd rather see Hillcoat paired with, but I can't say I'm not hopeful that he'd get good stuff out of LaBeouf.