Disney Sets 2012 Release Dates For 'John Carter Of Mars' And 'Frankenweenie'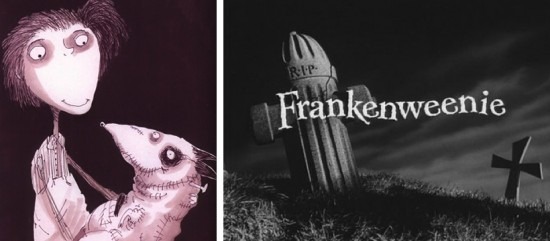 Briefly: It's release date time. Disney has announced release dates for John Carter of Mars and the stop-motion animated update / expansion of Tim Burton's Frankenweenie.Andrew Stanton's John Carter of Mars, the Pixar director's first foray into live action features, and an adaptation of the pulp adventure novel by Edgar Rice Burroughs, will release on June 8 2012. That one stars Taylor Kitsch, Lynn Collins, Samantha Morton, Mark Strong, Ciaran Hinds, Dominic West, James Purefoy, Daryl Sabara, Polly Walker, Bryan Cranston, Thomas Hayden Church and Willem Dafoe.
And the stop-motion, black and white and 3D Frankenweenie will release on March 9, 2012. That has Tim Burton, who originally created the short film of the same name that is being expanded into a feature, listed as producer, but not director. Hmm. Last time we heard about the project, Don Hahn was saying that Burton was set to direct. I'd keep that in mind as a Burton-directed film for now, but we'll try to get better information.