Casting: Bryan Cranston In Nicolas Winding Refn's Drive; Cillian Murphy In Andrew Niccol's I'm.mortal; Ethan Hawke In A Late Quartet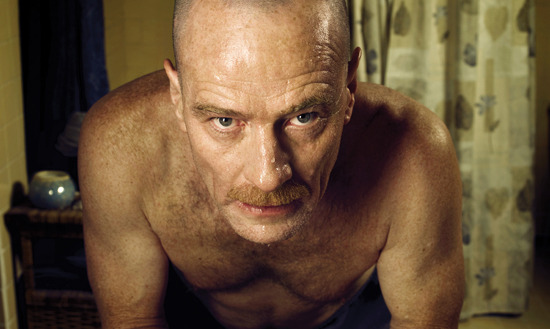 Nicolas Winding Refn is preparing to shoot the movie Drive next month in LA, and he's already got Ryan Gosling starring as a guy who has dual lives as a stuntman and criminal getaway driver.
We haven't had details on the rest of the cast, but repeated praise for Breaking Bad from Refn should have been a clue: he's now got Bryan Cranston set to appear in the film. Cranston fits so perfectly with the type of actor Refn likes to use; I can so easily see this being a wonderful partnership. Film School Rejects got the info right from Refn, but didn't get detail on who he'd play. Check our last coverage on the film for an early sales poster and synopsis of the James Sallis novel on which the film is based.
After the break, Andrew Niccol gets Cillian Murphy, and Ethan Hawke joins a quartet.
Andrew Niccol's oddly-named I'm.mortal is casting up; Amanda Seyfried and Justin Timberlake are already on board for the story about a near future in which aging has been brought under genetic control, and people have to buy time in order to keep living beyong a certain point. (Well, Timberlake is almost on board; he's finalizing a deal now.)
Now Cillian Murphy is in final negotiations to take a role. He'd be "an officer from an organization known as Timekeepers and described as "precise as the time he keeps." So he'd be chasing Seyfried and Timberlake; Murphy can make a compelling antagonist, so I'm down for that. [THR]
Finally, Ethan Hawke is going to get a chance to make squinty-eyed faces of rapturous concentration when he plays a member of a string quartet in the indie A Late Quartet. Director Yaron Zilberman co-wrote with Seth Grossman, and the story follows " a quartet whose members have performed together for 25 years and have to adjust to one of them retiring due to Parkinson's disease."
Hawke is an ambitious violinist who wants more of the spotlight, and enters into an affair with (no kidding) his jogging partner. (No word on whether said partner is male or female.) [Variety]