Never Let Me Go To Open BFI London Film Festival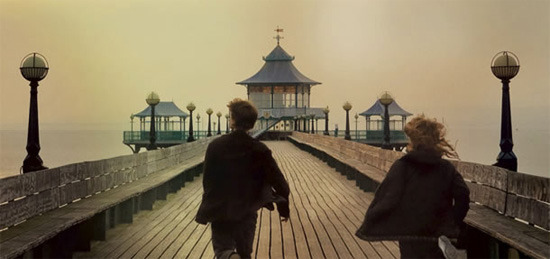 Briefly: The BFI London Film Festival is getting a little bigger every year. Last year it was given a push when Wes Anderson's Fantastic Mr. Fox debuted at the fest. This year, the festival will open on October 13 with the European premiere of Mark Romanek's new film Never Let Me Go, which adapts the novel of the same name by Kazuo Ishiguro.
That isn't the film's world premiere, as it will first bow at the Toronto International Film Festival, but it's a good booking for the London fest regardless. Doesn't hurt that there's a lot of British talent on board, among them screenwriter Alex Garland and cast Andrew Garfield, Carey Mulligan and Keira Knightley. (The film will already be open in the US by the time of this showing; it hits Stateside screens on September 15, right after the TIFF premiere.)
There's a solid if low-key buzz on the film, which looks like a lush, smart take on Ishiguro's novel, even if some of the marketing might be trying to trick us into thinking it's a bit more overtly sci-fi than the film likely is. Regardless, can't wait to see this one; check out the trailer if you haven't already.