This Week In DVD & Blu-Ray: Kick-Ass, The Ghost Writer, A Prophet, And More
We may receive a commission on purchases made from links.
This Week in DVD & Blu-ray is a column that compiles all the latest info regarding new DVD and Blu-ray releases, sales, and exclusive deals from stores including Target, Best Buy and Fry's.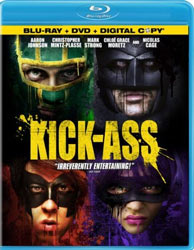 KICK-ASS
Kick-Ass has no meaningful substance to be gleaned from it, and no thoughtful social commentary to be analyzed. You can try to justify that it does, whether it's through its depiction of the effect of the media/internet or the way it contrasts the peppy, light-hearted tone of comic books with a more realistically obscene presentation of the horrific violence that occurs in them, but ultimately, it's a movie defined entirely by fist-pumping energy and a 'fuck you' attitude. In adapting the comic for the screen, co-writer/director Matthew Vaughn brings a whole new perspective to the material, playing it as a gleeful perversion of big summer blockbusters like Spider-Man. Except in this version, it isn't supernatural forces that force the comic book world onto our hero; it's our hero who tries to inject the comic book world into reality. This doesn't end well for him. He has the necessary dedication (read: insanity), but not the talent or skill to do anything with it. Enter the father-daughter duo Big Daddy and Hit-Girl, who have both the requisite ass-kicking abilities and mental instability, and use them to propel our gang of screwed up misfits face-first into a world where comic book logic rules all. As much as the movie satirizes and pokes fun at the tropes of comic books and comic book movies, it does so lovingly, and doesn't hesitate to embrace the absurdity that they provide. And it's all done with a fantastic sense of pace and set piece staging by Vaughn. The action sequences here are among the best I've seen in years, each one offering something entirely different from the last and, somehow, effortlessly maintaining a thrilling intensity despite the silliness surrounding them. Come 2011, expect to see Kick-Ass near the top of my Best of 2010 list.
Available on Blu-ray? Yes.Notable Extras: DVD – A commentary with director Matthew Vaughn, 2 featurettes ("The Art of KICK-ASS", "It's On! The Comic Book Origin of KICK-ASS"), and a Marketing Archive. Blu-ray – Includes everything on the DVD, as well as an Ass-Kicking BonusView Mode, a 4-part A New Kind of Superhero: The Making of KICK-ASS featurette, and a digital copy of the film.
BEST DVD PRICE
Target
Best Buy
Fry's
$16.99
$17.99
$16.97
Amazon – $16.99
BEST BLU-RAY PRICE
Target
Best Buy
Fry's
$24.99
$22.99
$24.99
Amazon – $22.99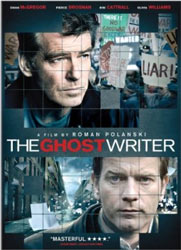 THE GHOST WRITER
If not entirely fulfilling as a political thriller, The Ghost Writer succeeds on its strength as an immediately engaging drama. Even as the film's second half started to lose me to its slightly silly plot contrivances, it didn't matter, because Polanski had already drawn me in with the film's wonderful atmospherics and suspenseful, off-kilter score. It also helps that the plot introduces a subject matter rarely seen in film, offering a small glimpse into the life of a ghost writer—a curious profession, no doubt. I can understand why some viewers wouldn't be too keen on it—compared to other, more recent thrillers, the film is fairly lackadaisical, as evidenced by one of the more intense sequences of the film featuring little more than Ewan McGregor leaping over a small gap and hopping a fence—but I found myself appreciating its low-key, old school approach. And that last shot is pure brilliance.
Available on Blu-ray? Yes.Notable Extras: DVD & Blu-ray – An interview with director Roman Polanski, a Cast of The Ghost Writer featurette, and a Ghost Writer: Fiction or Reality featurette.
BEST DVD PRICE
Target
Best Buy
Fry's
$19.99
$16.99
N/A
Amazon – $16.99
BEST BLU-RAY PRICE
Target
Best Buy
Fry's
$26.99
$22.99
N/A
Amazon – $26.99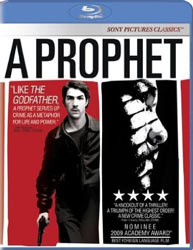 A PROPHET
A Prophet may not break free from the expected trajectory of either the crime/gangster epic or the gritty prison thriller, but through its distinctive cultural attributes and clever interweaving of both genres, it stands tall as one of the best of its kind. It's the little details that make this movie, like a blink-and-you'll-miss-it moment where the lead character instinctively opens his mouth when being screened by airport security. With a two and a half hour runtime (and a matching scope to justify it), co-writer/director Jacques Audiard finds numerous opportunities to inject those sorts of great touches throughout, and tethers them to a raw and assured realism that permeates the film. But, while nailing the small stuff and the larger overarching stuff, he flounders a bit with the in-between stuff. This is particularly evident when new characters are being established, as it happens so quickly and with so little regard for the audience's lack of familiarity with the differing groups, that the movie occasionally becomes far more confusing than it should be. During these instances, newcomer Tahar Rahim (playing the lead role) carries the film, bringing a quiet, internalized intensity to every scene he's in. For all of the film's uncompromising dealings with gang violence and loathsome prison politics, it's Rahim's introspective subtlety that gives A Prophet its weight.
Available on Blu-ray? Yes.Notable Extras: DVD & Blu-ray – Commentary with director Jacques Audiard, actor Tahar Rahim and co-writer Thomas Bidegain, deleted scenes, Tahar Rahim Screen Tests, and Tahar Rahim & Gilles Cohen Rehearsal Footage.
BEST DVD PRICE
Target
Best Buy
Fry's
$21.89
$19.99
$19.99
Amazon – $19.99
BEST BLU-RAY PRICE
Target
Best Buy
Fry's
$29.29
$29.99
$28.85
Amazon – $28.99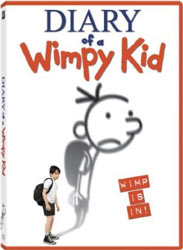 DIARY OF A WIMPY KID
I assume none of you care about this movie or have the slightest inclination to see it, but it constitutes a major release and made bank at the box office, so I'm obligated to mention it. It's about a little kid comedically dealing with his life in middle school. Critics didn't hate it. There—I've done my job.
Available on Blu-ray? Yes.Notable Extras: DVD & Blu-ray – Commentary with director Thor Freudenthal and writer Gabe Sachs, and Greg's Deleted Diary Pages.
BEST DVD PRICE
Target
Best Buy
Fry's
$16.99
$19.99
$16.97
Amazon – $16.99
BEST BLU-RAY PRICE
Target
Best Buy
Fry's
$24.99
$25.99
$26.99
Amazon – $24.99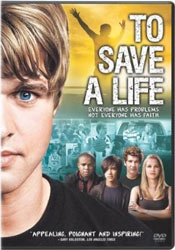 TO SAVE A LIFE
I normally refrain from discussing indie films when I have nothing positive to say about them, but this film's trailer is too hilarious to not bring up. It's The Blind Side for teenagers, showing an awesome white Christian high school student who stands up and fights for those poor, unpopular, unloved students minorities. In other words, it's yet another oblivious "message movie" that tries to combat racism while inadvertently perpetuating it. This time, with alternative rock music! How hip!
Available on Blu-ray? Yes.Notable Extras: DVD & Blu-ray – Filmmaker commentary, Deleted Scenes, Gag Reel, Featurette: To Save a Life: Behind the Scenes, and Music Videos.
BEST DVD PRICE
Target
Best Buy
Fry's
$20.49
$19.99
$21.49
Amazon – $21.99
BEST BLU-RAY PRICE
Target
Best Buy
Fry's
$25.19
$24.99
$29.99
Amazon – $34.95
Other noteworthy DVD (and Blu-ray) releases this week...
After.Life [DVD / Blu-ray] – Heroes (Season 4) [DVD / Blu-ray] – Eclipse Series 23: The First Films of Akira Kurosawa (Criterion Collection)
Noteworthy Blu-ray-specific releases this week...James and the Giant Peach – Road to Perdition – Escape from New York – The Breakfast Club – Blood Simple – Piranha – Bull Durham

NOTES: Some deals may be in-store only. All deals are for DVDs unless otherwise noted.

$4.75 – Ocean's Eleven, Stand By Me, Grandma's Boy, Rain Man$10 – Cloudy with a Chance of Meatballs, Taken, Julie & Julia$14.99 – Blu-ray sale: The Dark Knight, I Am Legend, Slumdog Millionaire, A Knight's Tale, The Patriot, The Illusionist, The Day the Earth Stood Still

$3.99 – Batman, 21 Grams, Wedding Crashers, The Shawshank Redemption, Cape Fear, Lord of War, Memento, Harold and Kumar Escape from Guantanamo Bay, Million Dollar Baby, The Fifth Element, Semi-Pro$9.99 – Cloudy with a Chance of Meatballs, Crazy Heart, Watchmen, Fantastic Mr. Fox, The Dark Knight, Michael Jackson's This Is It, The Men Who Stare at Goats, Terminator Salvation, Ice Age: Dawn of the Dinosaurs, The Final Destination, Legion$13.99 – Toy Story, Finding Nemo$7.99 – Blu-ray sale: Righteous Kill, Natural Born Killers, Domino, Unforgiven, Lord of War, Any Given Sunday, The Aviator, Traitor$12.99 – Blu-ray sale: The Hangover, Law Abiding Citizen, The Crazies, Harry Potter and the Half-Blood Prince, Watchmen: Director's Cut, Brooklyn's Finest, Wall Street, The Men Who Stare at Goats, We Own the Night, Terminator Salvation

$9.99 – Blu-ray sale: The Fly, Phone Booth, Broken Arrow, Flight of the Phoenix, Behind Enemy Lines, Dude Where's My Car?, Me Myself and Irene, Batman: The Movie, X-Files: Fight the Future, Drumline, Unfaithful, Romancing the Stone, Jewel of the Nile, Beneath the Planet of the Apes, Courage Under Fire, Entrapment, The Marine, and more...